Current Campaigns in the Community: 2021
As a courtesy to our clients, the Community Foundation is pleased to share the following information about the various community campaigns taking place at local nonprofit charitable organizations in Indian River County.  This information is updated on a quarterly basis, and may change based on the progress of each individual organization. 
Vero Beach Woman's Club "Restoration Fund"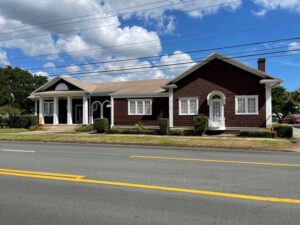 The Restoration Fund is used to collect charitable donations for expenses associated with the restoration of the historic building owned by the Vero Beach Woman's Club and located at 1534 21st Street in downtown Vero Beach.  The building was built in 1915 and remains one of the oldest buildings in Vero Beach.  It is listed on the National Register of Historic Places in recognition of its age and importance to the history of Vero Beach. Since its inception, the Vero Beach Woman's Club operated for many decades as a vibrant organization delivering educational programs and social opportunities to women throughout the Vero Beach community. A committee of community leaders, led by Gail Alexander, Ali Schlitt, Iliana Malaret and Charlotte Terry, has organized an effort to reinvigorate the Woman's Club and re-establish the organization as an IRS 501(c)(3) public charity. 
To give to this fund, visit our online donation page and apply your donation to the Vero Beach Woman's Club Fund.
To read current news on this project, please click here.
---
Please click here to read about examples of past campaigns, as found in this year's edition of the Guide to Better Giving.