Ballet Vero Beach Produces Nutcracker on the Indian River Film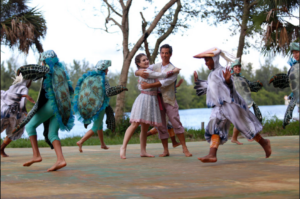 This year Ballet Vero Beach has produced a free live stream event of their 4th annual theatrical production of Nutcracker on the Indian River. The organization partnered with the Indian River Land Trust to have an authentic India River Lagoon backdrop. Dancers dressed as land crabs, sandhill cranes, gopher tortoises, and even a manatee represent the beauty of the community, even during an international pandemic.
Ballet Vero Beach's Nutcracker on the Indian River Lagoon will be available for free streaming in English and Spanish from December 23rd at 7:30pm through to January 6th. Please click here for a complete broadcast and streaming schedule.
To learn more about the production and filming, please listen to the WQCS station interview by clicking here.