Check Presentation: Fighting Indian Band Boosters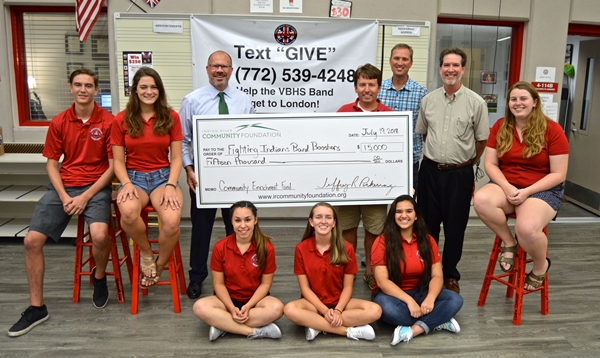 Indian River Community Foundation awarded a competitive grant of $15,000 to the Fighting Indian Band Boosters.  Grant funds will be used to subsidize the total cost of $250,000 to provide high school students with the opportunity to perform in the 2019 London New Year's Day Parade.
This is one of ten grants recently awarded from the Community Enrichment Fund.  Read more about these grants here on TCPalm.