Check Presentation: Hope for Families Center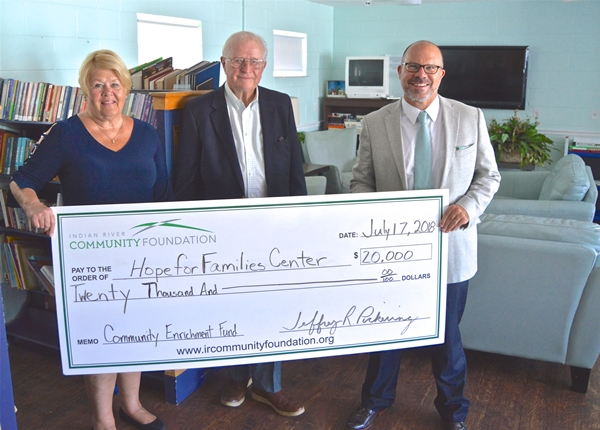 Indian River Community Foundation awarded a competitive grant of $20,000 to the Hope for Families Center. Grant funds will be used to support programs that aim to reduce the number of homeless families in Indian River County.
This is one of ten grants recently awarded from the Community Enrichment Fund. Read more about these grants here on TCPalm.