Check Presentation: Substance Abuse Council of IRC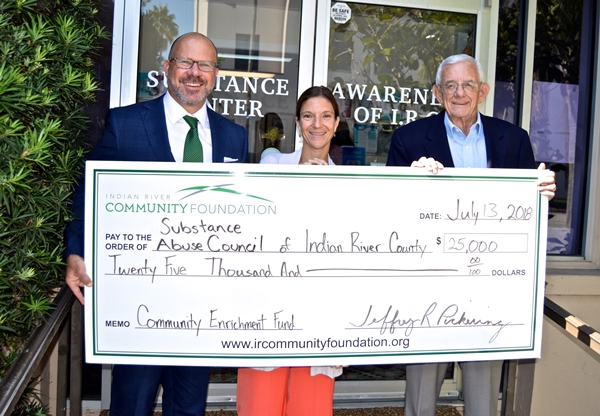 Indian River Community Foundation awarded a competitive grant of $25,000 to the Substance Abuse Council of Indian River County. Grant funds will be used to help at least 100 addicts per year through a recovery support program that engages peers to conduct weekly recover engagement groups and helps inmates access medication assisted treatment.
This is one of ten grants recently awarded from the Community Enrichment Fund. Read more about these grants here on TCPalm.