Dodgertown Elementary Community Partnership School Children's Corner Grand Opening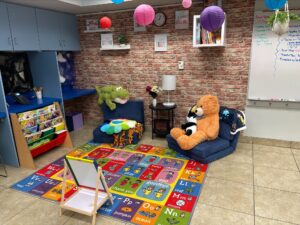 On September 15th, 2022, community members and partners came out to congratulate the Dodgertown Community Partnership School in the Grand Opening of its brand-new Children's Corner.
The Children's Corner was created to be a peaceful, fun, and rewarding incentive for students who have been identified and exhibit hard work and excellence throughout the week. This is a place of zen and brief relaxation from a week's many stressors and challenges that one may take on in silence.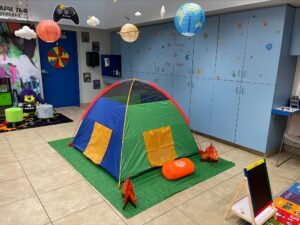 Recently, Dodgertown Elementary was awarded Community Partnership School of the Year. Community Partnership Schools address students' holistic needs, recognizing their unique challenges and opportunities. This comprehensive model of a community school leverages the social and institutional capital of the partners, making it possible for the school to offer resources and services that address the needs identified by the community. Dodgertown Elementary partners with the Children's Home Society of Florida, Indian River School District, Indian River State College and Treasure Coast Community Health. Community Partnership Schools are proven to improve student behavior, increase academic achievement and graduation rates, and enhance parental involvement.
To take a tour or to learn more, please contact brooke@ircommunityfoundation.org.