Community Foundation 2020 Annual Report Shows Success, Local Impact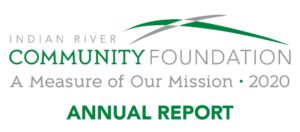 Indian River Community Foundation's 12th year of operation was one that can be categorized as successful, albeit not in the way that we had planned.
After getting off to a relatively good start with a new strategic plan, a steady flow of new accounts, generous contributions from existing clients, several planned gifts from client estates, and progress on two important community projects focused on mental health and overall community needs, COVID-19 arrived and changed everything.
Despite these challenges, the Community Foundation still experienced growth in assets, achieved increased financial stability and delivered significant community impact.