Community Foundation Awards $10,000 to Little Birthday Angels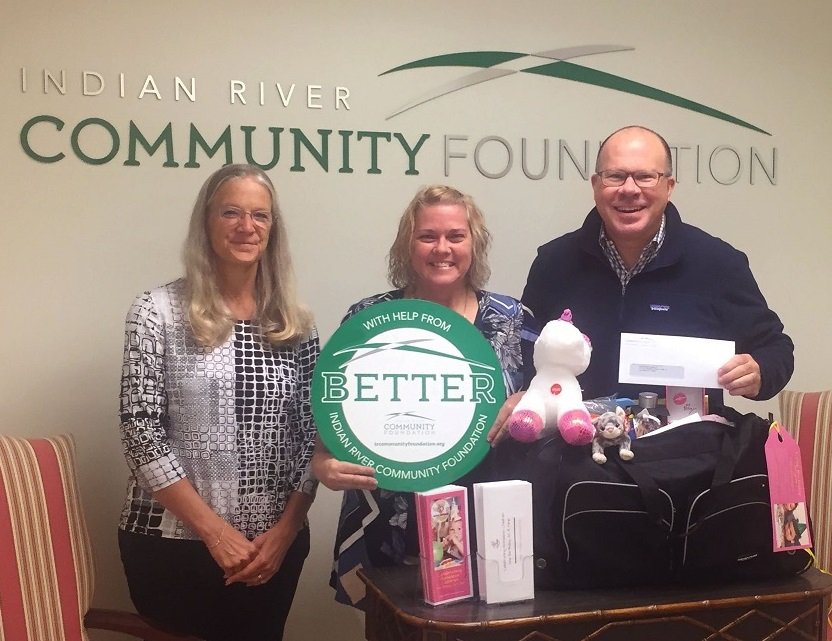 Indian River Community Foundation awarded a grant of $10,000 to Little Birthday Angels from the charitable giving account of an anonymous client.
Little Birthday Angels is a local organization that strives to, "provide a birthday celebration for every homeless child living on the Treasure Coast of Florida." Beginning in 2014, Little Birthday Angels has worked with homeless shelters and schools to create exciting birthday gifts and events for homeless children.
The charity moved to a new location on January 6, 2020. Their new headquarters will be in the IRC Mall next to JC Penny's.
To learn more about Little Birthday Angels, please visit: www.littlebirthdayangels.org.