Community Foundation Awards $154,000 to Five Local Nonprofits
Indian River Community Foundation awarded grants totaling $154,000 to five nonprofit charitable organizations serving Indian River County. The grants were reviewed by a Grants Committee comprised of volunteers Suzanne Bertman, Pat Brier, Dale Jacobs, Toni Hamner, Wanda Lincoln, Dawn Michael, Angelia Perry, and Jennifer Watson.
The grants were awarded from the Community Enrichment Fund and included the following: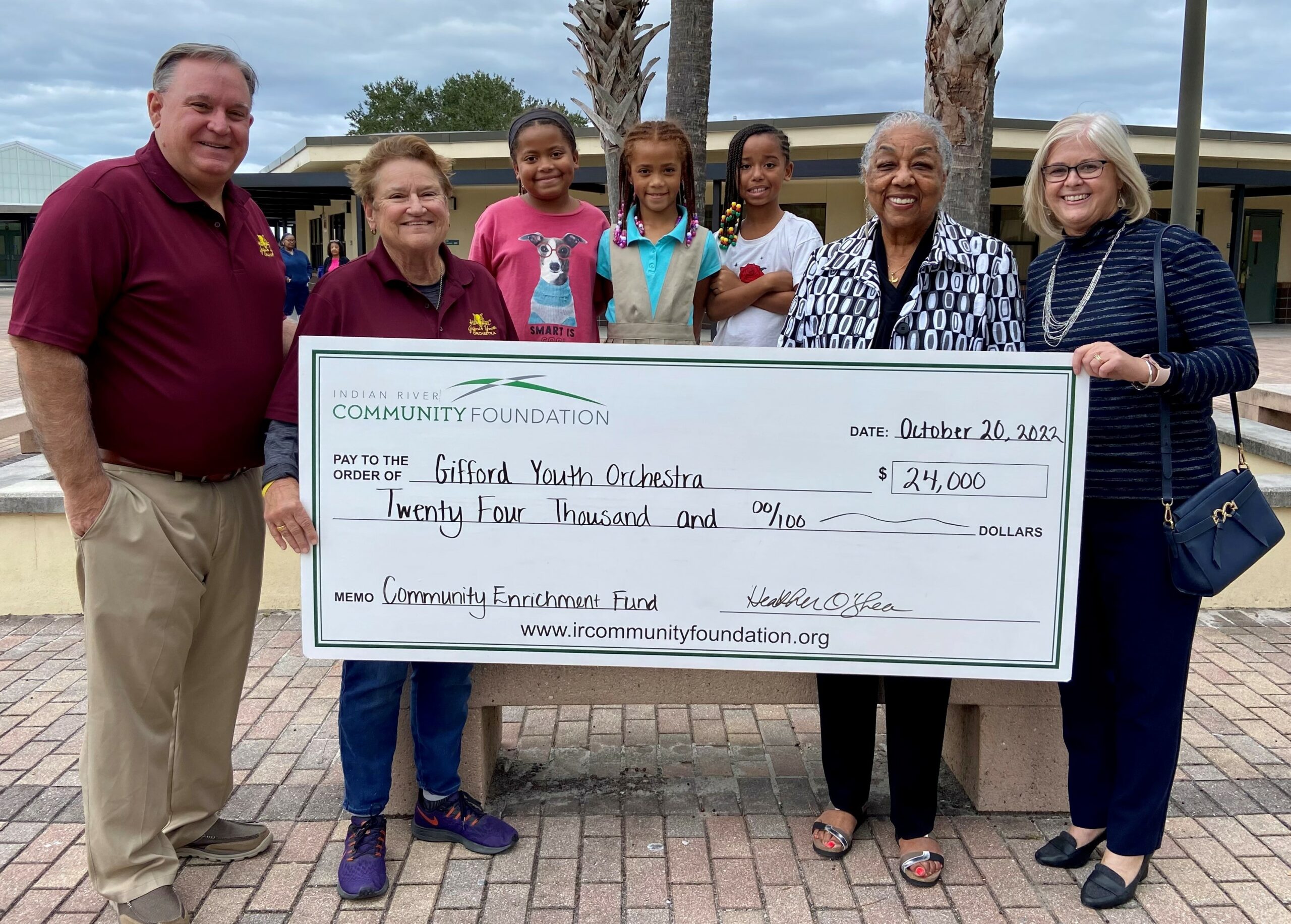 While most of the Community Foundation's grants are awarded by clients through donor advised funds, Indian River Community Foundation's competitive grant program is made possible through the generosity of anonymous donors to several grantmaking funds, including the Community Enrichment Fund. These valuable resources support the Community Foundation's mission of building a better community through donor-driven philanthropy.
Indian River Community Foundation was established in 2008 with a mission of building a better community through donor-driven philanthropy. With assets of approximately $95 million in 200 charitable giving accounts, the Community Foundation and its clients have awarded more than $90 million in grants, mostly to nonprofit charitable organizations located in Indian River County, Florida. Visit www.ircommunityfoundation.org to learn more.
Photo Identifications in this Article:
LifeBuilders: Heather O'Shea, Peggy McCord, Katharine Alonzo, and Diamond Litty.
Gifford Youth Orchestra: GYO Executive Director, Casey Lunceford; GYO Students, Gavrilla, Aliyah and Navah Kirven; founder of GYO, Dr. Crystal Bujol, & IRCF Vice President Heather O'Shea.
Ballet Vero Beach: Camilo Rodriguez with Frankie, Adam Schnell, Lance Glenn, Katherine Eppink, Heather O'Shea, Anders Southerland, Abriella Mauldin, Alyssa Donley, and Jeff Pickering.
Healthy Start Coalition: Jeff Pickering with son, Grant Pickering, Andrea Berry, Heather O'Shea, Stacy King, Stacey Washburn, and Taylor Farnsworth.
ORCA: Angela Schinske, Dr. Edith Widder, Grant & Jeff Pickering, and Heather O'Shea.