Community Foundation Awards $160,000 to Five Local Nonprofits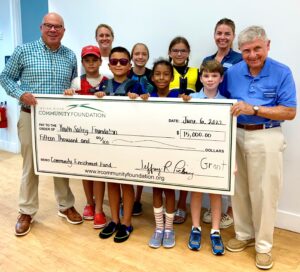 Indian River Community Foundation awarded grants totaling $160,000 to five nonprofit charitable organizations serving Indian River County. The grants were reviewed by a Grants Committee comprised of volunteers Suzanne Bertman, Pat Brier, Toni Hamner, Wanda Lincoln, Ed Massey, Dawn Michael, Angelia Perry, and Larry Salustro.
The grants were awarded from the Community Enrichment Fund and included the following: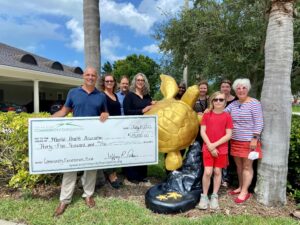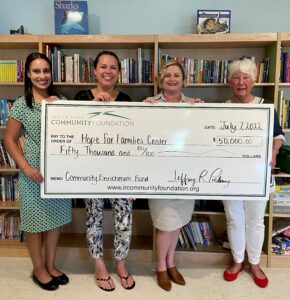 While most of the Community Foundation's grants are awarded by clients through donor advised funds, Indian River Community Foundation's competitive grant program is made possible through the generosity of anonymous donors to several grantmaking funds, including the Community Enrichment Fund. These valuable resources support the Community Foundation's mission of building a better community through donor-driven philanthropy.
Indian River Community Foundation was established in 2008 with a mission of building a better community through donor-driven philanthropy. With assets of approximately $95 million in 200 charitable giving accounts, the Community Foundation and its clients have awarded more than $90 million in grants, mostly to nonprofit charitable organizations located in Indian River County, Florida. Visit www.ircommunityfoundation.org to learn more.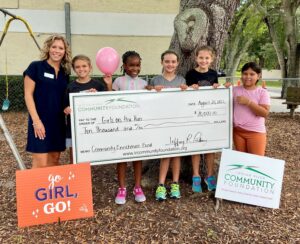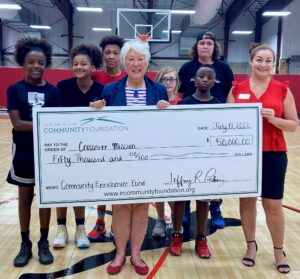 Photo Identifications in this Article:
Crossover Mission: Laylah Dawkins, Amajyn Cannon, Jayzere Cannon of Crossover Mission; IRCF Board Member Toni Hamner with granddaughter Liz; Sam O'Neill (in back), Lawrence Michel (in front), and Marley Butcher of Crossover Mission.
Hope for Families: Chiaka Nwosu, IRCF Director of Philanthropy; Zoe Ashcroft, HFC Case Manager; Marty Mercado, HFC Executive Director; Toni Hamner, IRCF Board Member.
Mental Health Association: Dr. Phil Cromer, Jennifer Mobley, Bob Jernigan, Laura Saputo, Paula Robinson, Jeanne Shepherd, and Heather Roberts all of Mental Health Association along with IRCF Board Member Toni Hamner and her granddaughter, Liz.
Youth Sailing Foundation: IRCF President and CEO, Jeff Pickering; Ryan Hernandez, Julia Butterworth, Daniel Cichewicz, Milia Pfiffer, Jennifer Burnett, Caroline Fontain, Grant Pickering, and Youth Sailing Board Member Brooke Steincamp with Stu Keiller, Executive Director.
Girls on the Run: IRCF Foundation Coordinator, Brooke Sauserman with Girls on the Run Summer Camp Participants: Sylvia, Kadence, Neriah, Emma, & Khaylie.