Community Foundation Awards $44,000 to Three Local Nonprofits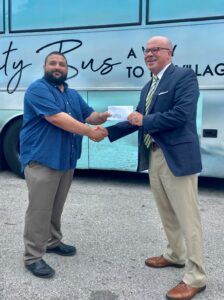 Indian River Community Foundation awarded grants totaling $44,000 to three nonprofit charitable organizations serving Indian River County. The grants were reviewed by a Grants Committee comprised of volunteers Suzanne Bertman, Pat Brier, Dale Jacobs, Toni Hamner, Wanda Lincoln, Dawn Michael, Angelia Perry, and Jennifer Watson.
The grants were awarded from the Community Enrichment Fund and included the following:
Indian River Community Foundation was established in 2008 with a mission of building a better community through donor-driven philanthropy.  With assets of approximately $85 million in 200 charitable giving accounts, the Community Foundation and its clients have awarded more than $95 million in grants, mostly to nonprofit charitable organizations located in Indian River County, Florida. Visit www.ircommunityfoundation.org to learn more.