Community Foundation Awards $5,000 to Bike Walk Indian River County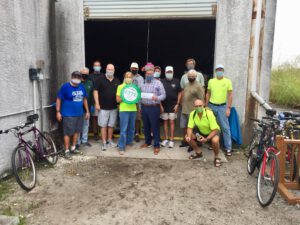 This giving season Indian River Community Foundation awarded a grant of $5,000 to Bike Walk Indian River County from the charitable giving account of an anonymous client. This donation will help Bike Walk carry out their mission to promote safe bicycling and walking as transportation and recreation for a healthier, more vibrant and connected Indian River County.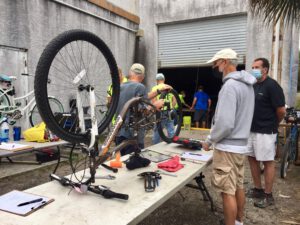 Bike Walk donates bikes to individuals who mostly use the lightly refurbished bikes as their primary form of transportation to and from work. The simple donation of a bike can help elevate an individual's ride into work and promote timeliness and confidence. Bike Walk works with partner organizations such as Camp Haven, Crossover Mission, and Gifford Youth Achievement Center to find local individuals in need of a bike. Interested individuals can visit the "Need a Bike?" link on the Bike Walk website to access the necessary criteria and application.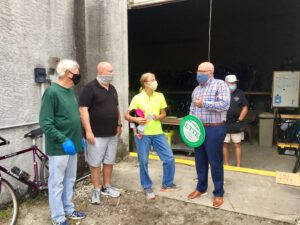 In addition to providing refurbished bikes to hardworking individuals, Bike Walk also advocates for bike safety on our roadways. The organization was instrumental in planning the bike lanes currently being installed on North A1A. Many volunteers of the organization frequently bike the public roads to note public safety and communicate their concerns to the necessary parties. Click here to learn more about becoming a volunteer.
Please click here to learn about donating bikes or parts, or click here to donate online.