Community Foundation Awards $50,000 to Camp Haven
(Vero Beach, Fla. – February 3, 2020) Indian River Community Foundation recently awarded a grant of $50,000 to Camp Haven from its Community Enrichment Fund. The grant was awarded after careful review by a Grants Committee comprised of volunteers Scott Alexander, Dale Jacobs, Mike McManus, Sandy Rolf and Larry Salustro.
The $50,000 grant to Camp Haven will be used to help support construction of a new multi-purpose building for the organization's residential campus. According to Chuck Bradley, Executive Director, "Camp Haven is the only local facility dedicated to helping single homeless men with transitional housing while they work to break the cycle of homelessness. This support will make a real difference."
"One of the purposes of the Community Enrichment Fund is to support local charities that help vulnerable individuals and families living in our community," said Jeff Pickering, President and CEO of Indian River Community Foundation. "Camp Haven does this by helping homeless men with a safe, supportive place to call home temporarily as they work on rebuilding their lives. It is tough work, but the success stories Camp Haven's show results that everyone involved can be proud of."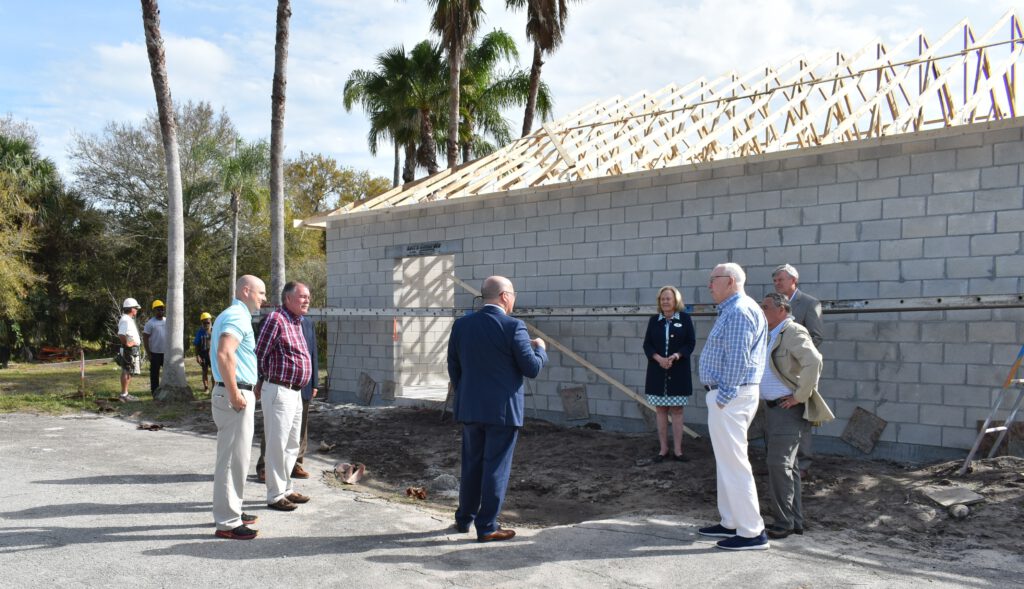 While most of the Community Foundation's grants are awarded by clients through donor advised funds, Indian River Community Foundation's competitive grant program is made possible through the generosity of anonymous donors to several grantmaking funds, including the Community Enrichment Fund and the Better Giving Fund. These valuable resources support the Community Foundation's mission of building a better community through donor-driven philanthropy.
Indian River Community Foundation was established in 2008 with a mission of building a better community through donor-driven philanthropy. With assets of $72 million in 175 charitable giving accounts, the Community Foundation and its clients have awarded more than $67 million in grants, mostly to nonprofit charitable organizations located in Indian River County, Florida. Visit www.ircommunityfoundation.org to learn more.