Community Foundation, Business for a Better Indian River County Fund Award $33,500 to Camp Haven, Other Charities Serving Boys and Men in Need
(Vero Beach, Fla. – October 18, 2019) Donors to the Business for a Better Indian River County Fund at Indian River Community Foundation awarded a grant of $15,000 to Camp Haven. The purpose of the grant is to help with improvements to the organization's facility that helps men transition out of homelessness.
"This support will help us carry out our mission to transform men's lives," said Chuck Bradley, Executive Director. "Camp Haven remains the only local facility that provides men with housing, counseling and other support services in order to break the cycle of homelessness. With this grant, we can serve even more people in need."
Board members Gordon Stewart and Brian Korkus, and finance committee member Adam Logemann, agree that Camp Haven is a special organization. "Seeing the difference this organization makes in the lives of homeless men is inspiring," said Stewart.
Other grants awarded from the Business for a Better Giving Fund include:
$9,000 to Bike/Walk Indian River County for the Bike Rehab Program;
$5,000 to Substance Awareness Center for the Men's Recovery Program;
$4,500 to Gifford Youth Achievement Center for the Boys to Men to Greatness Program.
Indian River Community Foundation was established in 2008 with a mission of building a better community through donor-driven philanthropy. With assets of almost $70 million in 170 charitable giving accounts, the Community Foundation and its clients have awarded more than $60 million in grants, mostly to nonprofit charitable organizations located in Indian River County, Florida. Visit www.ircommunityfoundation.org to learn more.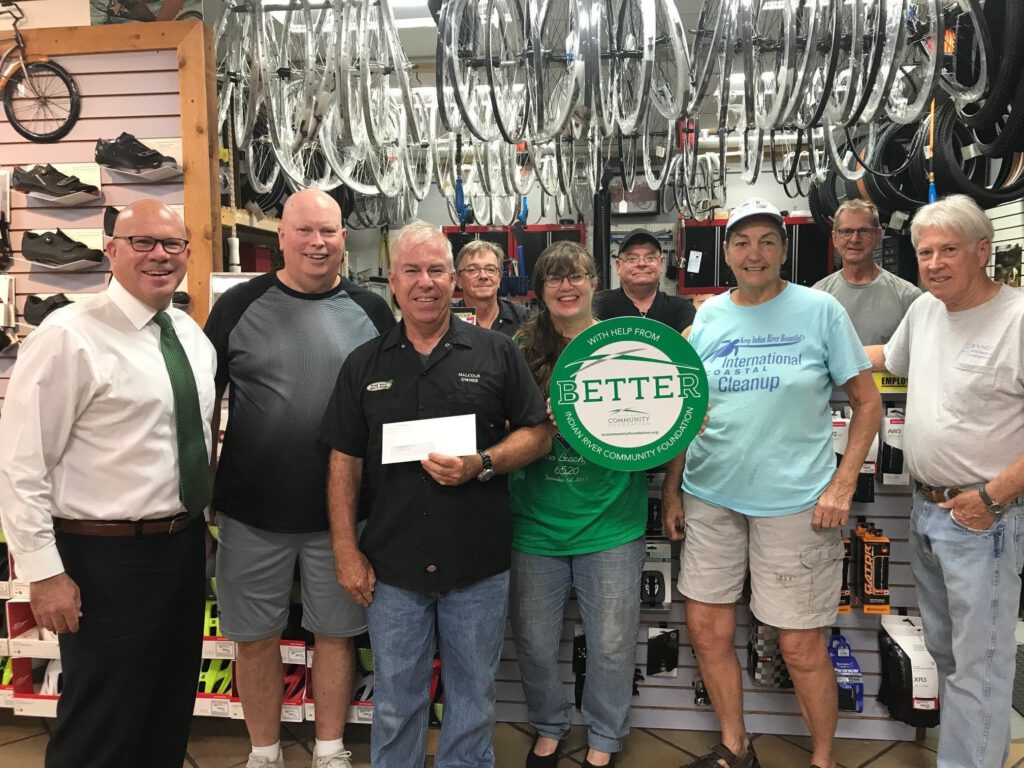 #