Community Foundation Continues Effort to Strengthen and Sustain Local Charities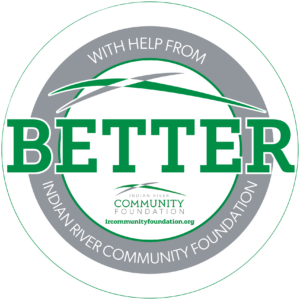 For the past 12 years, Indian River Community Foundation ("IRCF") has carried out a mission of building a better community through donor-driven philanthropy by helping generous residents of Vero Beach simplify their giving and donate to the causes they love through charitable giving accounts. To date, IRCF has distributed more than $70 million in grants, mostly to charities within Indian River County.
In addition to contributing funds to local charities, IRCF partners with Network for Good, a Certified B Corporation software company, to contribute tools that strengthen and sustain the mission of select local nonprofits. Network for Good's Jumpstart Fundraising is a year-long program that assists organizations in creating an effective fundraising strategy that will ensure the financial stability and sustainability of the charity in the long term.
IRCF is excited to announce the newest members of the annual Jumpstart Program. With grants totaling approximately $15,000 awarded from the Better Giving Fund, the Community Foundation has convened its third cohort of three local charitable organizations to participate in this initiative. IRCF firmly believes that a focus on building the capacity of local charities is the key to unlocking meaningful change this year, and for years to come.
The 2020 class of Jumpstart Fundraising Program participants includes the following organizations: