Community Foundation of Northwest Florida Works to Rebuild after Hurricane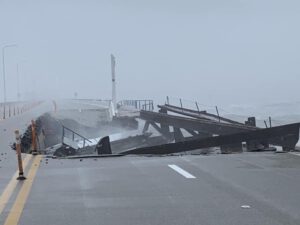 In mid-September 2020, Hurricane Sally hit Florida, Alabama, and Mississippi. All affected areas experienced major flooding, power outages, and water restrictions. In Pensacola, a damaged bridge restricted access to vital resources and four loose barges created additional damage to the area.
The Community Foundation of Northwest Florida is working hard to help rebuild Northwest Florida. They have created a disaster relief fund and welcome all donations to help their community recover after this devastating event.
You can visit their website and donate here: https://cfnwf.org/hurricane-relief/