Congratulations to the Mental Health Collaborative!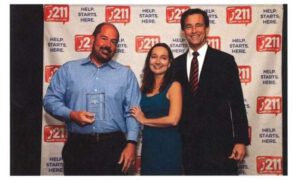 IRCF would like to say a huge congratulations to the Mental Health Collaborative for winning the "Rising Star-Treasure Coast Non-Profit Organization of the Year".
211 Palm Beach/Treasure Coast awarded the organization with its Rising Star Award given to small and young organizations who have the potential to make a significant impact in their communities.
To read the full article click here.
To learn about other organizations in the mental health area check our Nonprofit Search.