Endowment Partner Spotlight: Alzheimer and Parkinson Association of IRC
The Alzheimer & Parkinson Association of Indian River County improves the quality of life for individuals and families in Indian River County who are affected by memory and movement disorders, through support, education, and connection.
Christine Lipski is a longtime supporter of the Alzheimer & Parkinson Association of IRC.  She has been involved in the Walk To Remember as a volunteer for years, raising crucial funds and encouraging her friends and neighbors to get involved.  Now she has broadened her relationship with the organization by becoming a Legacy Club member.  Christine appreciates the programs for people with memory and/or movement disorders offered free of charge to residents of Indian River County, and wants to do her part to ensure that those vital services thrive for many years to come.  She said "I encourage supporters and friends to consider a legacy gift – basically a planned gift – to the Alzheimer & Parkinson Association.  It's an easy way to leave a lasting impact and make a difference in the future of an organization you care about."  We thank you, Christine, for truly making a difference by investing in programs that serve families in need in our county.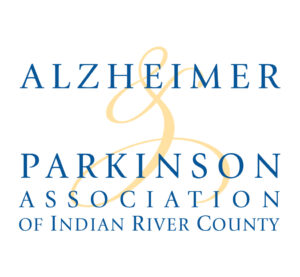 Alzheimer & Parkinson Association is also a part of our Endowment Partners Program (EPP). The purpose of the EPP is to help local charities plan for their long-term sustainability by growing a permanent endowment fund. During a 12-month program, participants learn about endowments, planned giving, investment management and marketing solutions that inspire loyal donors to make planned gifts from their estates. The program is coordinated by IRCF team member Yamilet Cendejas.
To learn how to give outright contributions today or bequests and other planned gifts for future support, please see "Planned Giving: Leave a Legacy" under our "Giving" section or go to the Alzheimer & Parkinson Association website.