Endowment Partner Spotlight: Big Brothers Big Sisters of St. Lucie, Indian River, and Okeechobee Counties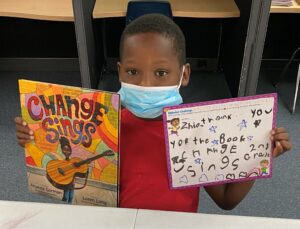 According to the Florida Department of Education, 58% of children are Kindergarten ready and 58% of Students Are Satisfactory or Higher in Third Grade English in Indian River County, Florida. Big Brothers Big Sisters of St. Lucie, Indian River, and Okeechobee Counties works to improve these desired outcomes by providing literacy tutoring in a school-based mentoring program to students who are performing below grade level. BBBS members meet one-to-one with struggling readers enrolled in K-3rd Grade (three 30-minute sessions per week) at an assigned school site.
VPK (Voluntary Pre-Kindergarten) students enrolled in the program receive one-to-one mentoring three times per week to work on pre-literacy skills.  The children and their families also have the opportunity to participate in family literacy nights and Saturday community learning events to sites such as the Vero Beach Art Museum, Riverside Theater and the Environmental Learning Center. Members also partner with community organizations to host service projects such as 9/11 Day of Service, Martin Luther King Day and more.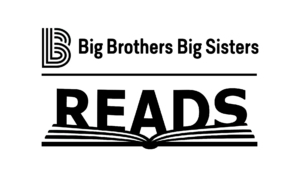 Success Story:
Quite often members do not get to see the rewards of their tutoring services because the program does not follow the students that it serves. However, there are a few times when members get the privilege of hearing how they impacted their students. Recently, a tutor and his wife were eating at the local restaurant. The waitress that was taking care of them kept looking at Pete and wondering where she knew him from. Pete and the waitress finally connected the dots before they left for the evening that Pete had tutored her son, Blake, when he was in VPK (Voluntary Pre-Kindergarten) at Bridges Early Learning Center. She said, "That's it, you helped my son!" She then proceeded to tell Pete about Blake and that he was in 6th grade now and thanked him again for helping her son. Blake was one of Pete's students six years ago and mom said he still talks about Pete teaching him his vowels. Pete further elaborated that Blake had lost his grandfather (who was like a father figure to Blake) while he was tutoring him and to help him cope, he had Blake draw a house with his grandfather in it and draw things that they liked to do together. A couple weeks later, mom found the drawing and came into the school with tears in her eyes thanking Pete for helping her son.
BBBS is currently hiring literacy tutors for the 2022-2023 school year. For more information visit https://bbbsbigs.org/bbbsreads/ or email Samantha.Taylor@bbbsbigs.org. Click here to apply on Indeed.
Brothers Big Sisters of St. Lucie, Indian River, and Okeechobee Counties is also a part of our Endowment Partners Program (EPP).  The purpose of the EPP is to help local charities plan for their long-term sustainability by growing a permanent endowment fund. During a 12-month program, participants learn about endowments, planned giving, investment management and marketing solutions that inspire loyal donors to make planned gifts from their estates. The program is coordinated by IRCF team member Yamilet Cendejas.
To learn how to give outright contributions today or bequests and other planned gifts for future support, please see "Planned Giving: Leave a Legacy" under our "Giving" section.