Endowment Partner Spotlight: Vero Beach Opera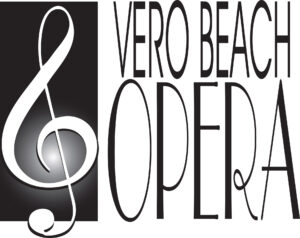 Vero Beach Opera (VBO) strives to enrich the cultural lives of our community and promote an increased awareness and deeper appreciation of opera to expanding and diverse audiences of all ages.  One way VBO carries out their mission is through the Opera in the Classroom Program. This program brings Opera education and appreciation directly into Indian River County Elementary School classrooms. Vero Beach Opera restarted the Opera in the Classroom program during the 2021-2022 school year at Beachland Elementary with Mozart's The Magic Flute.  Since then, VBO has added Fellsmere Elementary School and St. Edward's Lower School for the 2022-2023 school year. VBO uses Opera Funtime Books that were designed specifically for children and Teaching Study Guides which were created by Leslie Cooper for the Young Patronesses of the Opera In-School Opera Education Program in Miami-Dade County which has endured for over 40 years.
Click here to watch the Class Act program at Beachland Elementary.
Vero Beach Opera is also a part of our Endowment Partners Program (EPP). The purpose of the EPP is to help local charities plan for their long-term sustainability by growing a permanent endowment fund. During a 12-month program, participants learn about endowments, planned giving, investment management and marketing solutions that inspire loyal donors to make planned gifts from their estates. The program is coordinated by IRCF team member Yamilet Cendejas.
To learn how to give outright contributions today or bequests and other planned gifts for future support, please see "Planned Giving: Leave a Legacy" under our "Giving" section.