EPP Spotlight: Mental Health Association of IRC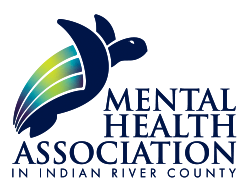 In 2020, the hospitalization for depression rate among youth and children under age 18 was 1,003 per 100,000 in Indian River County. In comparison, Florida's average hospitalization for depression rate among youth and children was 446 per 100,000. Per the most recent community needs assessment, only 38% of IRC residents noted having access to affordable youth mental health services and only 25% rated their child's mental health services as "good" or "great."
Mental Health Association of Indian River County (MHA) is dedicated to providing immediate access with no barriers to mental health care. MHA uses evidence-based practices to effectively treat emotional and behavioral health concerns and provide quality services. Untreated mental health issues have high lifelong psychosocial and economic costs and interfere with ability of youth to establish healthy interpersonal relationships, succeed in school, and make their way in the workforce.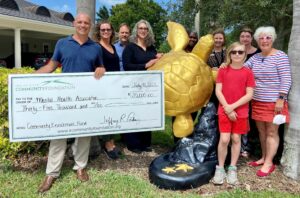 The Mental Health Association's Erika's Lighthouse (ELH) program is a depression awareness and suicide prevention program evaluated as leading to statistically significant increases in participant willingness to go to trusted adults for help and as effective for youth struggling with depression and suicidal thoughts. From September 2021 to March 2022, there was a 69% increase in ELH students requesting mental health assistance. In FY20/21, 2,484 students participated in prevention psychoeducational classes of Erika's Lighthouse (ELH) with student surveys showing 90% of students learning and benefiting from the program. 186 ELH students were self-referred, requested individual mental health intervention, and were seen by MHA clinicians at their school, removing barriers and providing timely intervention to meet their needs.
Mental Health Association of Indian River County is also a part of our Endowment Partners Program (EPP). The purpose of the EPP is to help local charities plan for their long-term sustainability by growing a permanent endowment fund. During a 12-month program, participants learn about endowments, planned giving, investment management and marketing solutions that inspire loyal donors to make planned gifts from their estates. The program is coordinated by IRCF team member Yamilet Cendejas.
To learn how to give outright contributions today or bequests and other planned gifts for future support, please see "Planned Giving: Leave a Legacy" under our "Giving" section or go to the MHA website.