Gifford Youth Orchestra Celebrates Tatiana Wallace
Gifford Youth Orchestra (GYO) strives to provide education, experience, and training in various cultural and performing arts, including music, drama, dance, and the vocal arts for the youth of Gifford, Florida and neighboring communities with a core focus on the mastery of stringed instruments.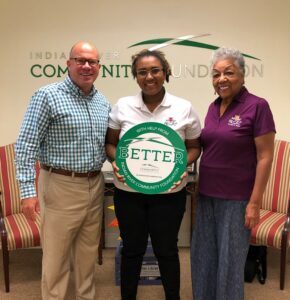 Tatiana Wallace, a recent high school graduate, was celebrated by the GYO with a Spring Benefit Concert that honored her eleven years of service to the Orchestra. Tatiana began her service to the Gifford Youth Orchestra in 2012 and has since performed in countless concerts and banquets throughout her eleven years of involvement. In May of 2023, Tatiana graduated from Vero Beach High School, during which time she served as the Orchestra Captain for four years; on the Color Guard Squad; as the Concert Master during her Freshman Year; as violinist in the Philharmonic Orchestra for three years; and four years as a member of the School Superintendent's Advisory.
According to Tatiana, "The GYO has given me multiple opportunities to discover, enjoy, and polish my talents and skills. One of the most beneficial improvements I've made is developing my social skills and performance etiquette...Through the years, we attended and performed at many events where we were encouraged to socialize with everyone. This part of the program helped me expand my horizons, self-esteem, and confidence."
The Spring Benefit Concert honored Tatiana's steadfast commitment to the Orchestra and raised funding for her scholarship fund. Tatiana will be majoring in human services at Indian River State College in the Fall, and plans to continue her involvement at the Orchestra through teaching violin to younger members.