EPP Spotlight: Indian River Healthy Start Coalition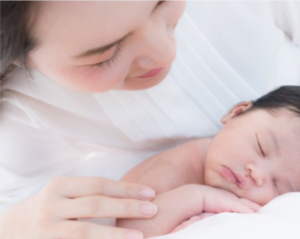 Indian River County Healthy Start Coalition carries out a mission to establish and support a local system of care that optimizes the health of moms, babies and their families living in Indian River County. The true purpose of the organization is to prevent infant mortality. The Babies and Beyond Program supports this purpose by providing childbirth education, lactation support, postpartum nurse visits, and peer play groups. Three out of four local pregnant mothers received support from programs such as the Babies and Beyond Program. As a result, Indian River County's infant mortality rate has reduced more than 50% since 2011.
When the pandemic hit in 2019, the Healthy Start Coalition provided the Babies and Beyond Program over zoom. This allowed for mothers and their families to create a support system family with childcare professionals and other mothers within the comfort of their own home.
"I can't thank Healthy Start and these women enough," said one local mother. "They helped me see the light during a very dark time... not only did we find comfort with our cohort, but the instructors were right there with us until our son was born—many of them offering support and advice after his birth."
Indian River Healthy Start Coalition is also a part of our Endowment Partners Program (EPP). The purpose of the EPP is to help local charities plan for their long-term sustainability by growing a permanent endowment fund. During a 12-month program, participants learn about endowments, planned giving, investment management and marketing solutions that inspire loyal donors to make planned gifts from their estates. The program is coordinated by IRCF team member Yamilet Cendejas.
To learn how to give outright contributions today or bequests and other planned gifts for future support, please see "Planned Giving: Leave a Legacy" under our "Giving" section or go to the Indian River Healthy Start Coalition website.