EPP Spotlight: Hope for Families Center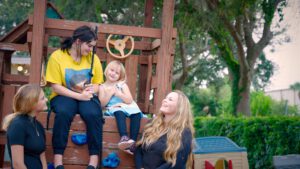 The Hope for Families Center operates proven programs to meet the needs of homeless children and their families by carrying out a mission of transitioning families from homelessness to permanent housing by providing safe shelter, food, employment and other supportive services.  The Treasure Coast Homeless Services Council's "Point in Time" data report for 2020 indicates that 342 adults and 122 children were homeless in Indian River County.  One of The Hope for Families Center's efforts to improve this data point is their Emergency Shelter Program.  This program provides emergency housing for up to 90 days, with two 90 day extensions based upon progress toward goals and need.
The Hope for Families Center is a part of our Endowment Partners Program (EPP). The purpose of the EPP is to help local charities plan for their long-term sustainability by growing a permanent endowment fund. During a 12-month program, participants learn about endowments, planned giving, investment management and marketing solutions that inspire loyal donors to make planned gifts from their estates. The program is coordinated by IRCF team member Yamilet Cendejas.
To learn how to give outright contributions today or bequests and other planned gifts for future support, please see "Planned Giving: Leave a Legacy" under our "Giving" section or go to the Hope for Families Center website.