How You Can Help the People in Ukraine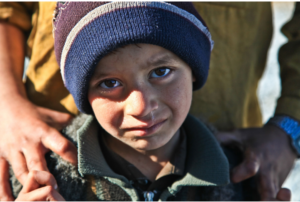 Many of our friends and partners have asked for ways to help the people of Ukraine.
The Center for Disaster Philanthropy, the leading expert in helping donors maximize their impact in response to domestic and global disasters, has shared the following information:
"Russian President Vladimir Putin's assaults on multiple cities in Ukraine began overnight on Feb. 24 and continued throughout the day. Putin stated that Russian forces are targeting Ukrainian military infrastructure, not people or communities. However, deaths have been reported. This latest attack is part of a multi-year crisis stemming back to 2014 and beyond.

Our response to this crisis is focused on humanitarian needs that arise, particularly among internally-displaced peoples and refugees. We are not looking at the conflict itself except in how it affects population movement and humanitarian needs."
Below is a brief list of 501(c)(3) organizations and their efforts responding to the ongoing needs in Ukraine.
Donations can be made through your donor-advised fund by logging into MyFund or by contacting a member of our team at donorservices@ircommunityfoundation.org or 772.492.1407.