How You Can Help Local Healthcare Workers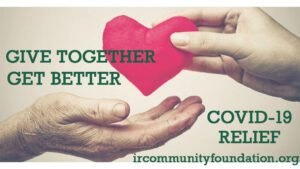 Local healthcare workers and their families are in need of support as they continue to provide care during the COVID-19 health crisis. The following includes resources and ways you can help the healthcare community.
Cleveland Clinic Indian River Foundation is running a $1 million matching challenge to support the Indian River Hospital. The match will double gifts toward either of the following funds:
Caregiver Emergency Support Fund - supports caregivers facing hardships such as laid off spouses, overdue rent and utilities bills, groceries, and crisis counseling.
COVID-19 Response Fund - supports CCIRH in providing excellent patient care during this challenging time.
Please visit: https://www.irhf.org/give/how-to-give/make-a-gift-today to make a give today.
VNA of the Treasure Coast continues to support one of our community's most vulnerable populations. They are in need of donations which will go towards purchasing resources necessary for their clinicians to provide proper care.
Please visit: https://vnatc.org/donate/ to donate today. 
Cleveland Clinic launched a COVID-19 website as a reference for employers who are safely resuming their operations.  A weekly webinar series will also be displayed on the site with topics such as infection prevention and worker resiliency in the era of COVID-19.
Please visit clevelandclinic.org/covid19atwork for more information.