Humane Society of Vero Beach
On July 20th the Humane Society of Vero Beach & Indian River County announced that their admissions department would be closing temporarily due to the "the critical lack of space to accommodate the unprecedented influx of owner surrender and stray animals". According to a recent TC Palm article, this year has been especially difficult for the Humane Society due to a drastic increase in "owner surrenders" with no proportional increase in adoptions. As a result, HSVB was caring for nearly twice the number of animals than usual. Despite the temporary closure of the admissions department, adoption services were fully staffed and available to those seeking out a furry companion. Many animals on the website had their fees waived, with the Dolly's Dream Dogs program providing adoption fee credits as well as free supplies for those adopting bully breed or "square head" dogs.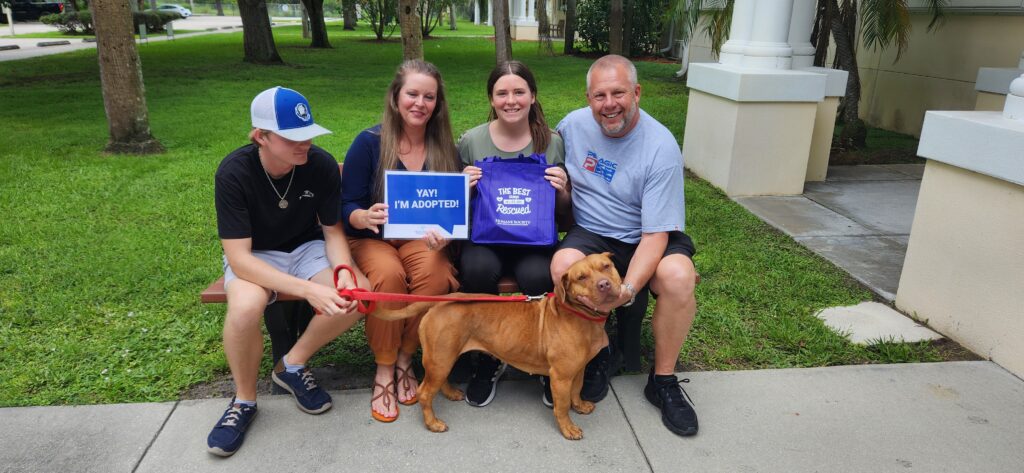 Only thirteen days after the announcement of its closing, the HSVB announced via Instagram that their admissions department would be reopening after a massive surge in adoptions. The community at large heard the organization's petition for help, and less than two weeks after the announcement, one hundred and two animals were adopted from the shelter and forty-two animals were taken into foster homes. As a result, the Humane Society announced that they would be resuming their normal operations as of August 2nd. With new furry friends being taken in daily, the Humane Society is still asking the community for the same support they graciously showed in the past weeks.
All adoptable dogs, cats, and other small animals can be viewed on the Humane Society's website. The organization is always in need of product donations and maintains a donation wish list on their website. Donations to the organization can be made through your donor-advised fund by logging into My Fund or by contacting a member of our team at donorservices@ircommunityfoundation.org or 772.492.1407.