Hurricane Irma Relief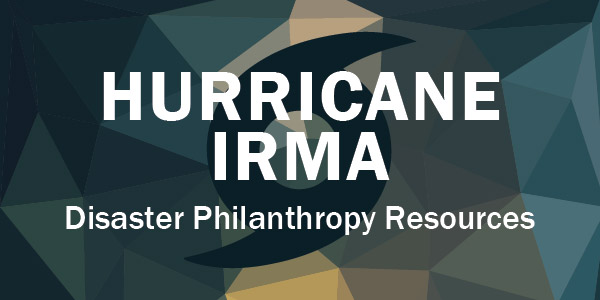 Indian River Community Foundation encourages people interested in helping those affected by Hurricane Irma to donate to one or more of the hurricane relief funds listed here with the Florida Philanthropic Network.
As for local giving opportunities, last week Indian River Community Foundation's team contacted 50 local charities that are past grant recipients for a post-storm assessment.  While many reported logistical challenges related to storm preparation, evacuation, power loss and post-storm clean up, a handful of local charities serving vulnerable individuals and families reported significant losses.  To learn more about how to help with these specific local opportunities, please contact a member of the Community Foundation's donor services team at 772.492.1407.