Indian River County High School Students Become Citizen Scientists
Originally posted by Knowhere News.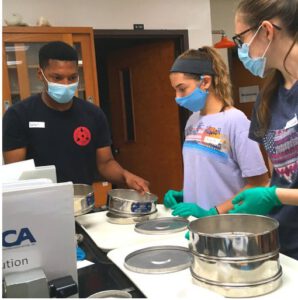 A group of 15 high school students in Indian River County were recruited to participate in a unique, ongoing citizen science project.
The goal of the program is to involve them in hands-on science focused on benefiting the Indian River Lagoon while simultaneously exposing them to leadership training, according to a release from ORCA (Ocean Research and Conservation Association).
The Team ORCA Citizen Science and Leadership Project, funded by the Link Foundation and the Community Enrichment Fund of Indian River Community Foundation, allows students from Vero Beach High School, Sebastian River High School, and Indian River Charter High School the opportunity to develop an ongoing citizen science program for their respective schools.
Teams of student citizen scientists will adopt and seasonally test sampling sites in the Indian River Lagoon with the intent of better identifying the sources of pollution and stopping them at their source.