IRCF Awards Literacy Services $25,000
Founded in 1971, Literacy Services of Indian River County delivers comprehensive and innovative learning opportunities to local adults seeking English language and literacy skills to achieve their goals. Indian River Community Foundation recently awarded Literacy Services $25,000 to help fund free, confidential, one-to-one, and small group English language and literacy tutoring to adults (ages 16 and up) living in Indian River County.
Literacy Services provides programs that change people's lives and help end generational poverty through improving the literacy skills of their adult students. Students get better jobs, study for career-specific tests, start their own businesses, pass the U.S. Citizenship Exam, earn their GED, and much more, thanks to the free literacy-based tutoring programs. As the students gain knowledge and improve their communication and comprehension skills, they are in a better position to earn more income and support their families.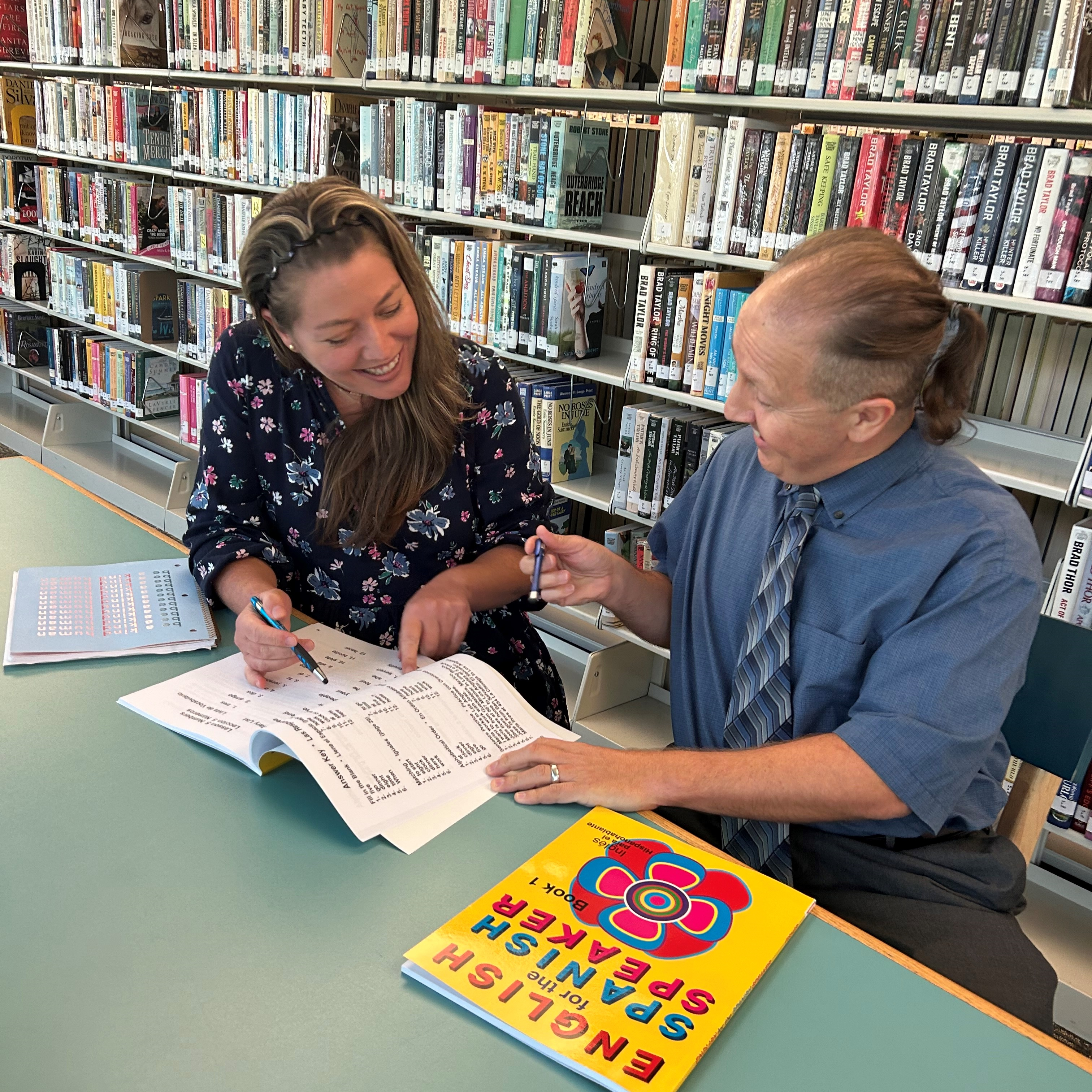 Literacy Services is also a part of our Endowment Partners Program (EPP). The purpose of the EPP is to help local charities plan for their long-term sustainability by growing a permanent endowment fund. During a 12-month program, participants learn about endowments, planned giving, investment management and marketing solutions that inspire loyal donors to make planned gifts from their estates. The program is coordinated by IRCF team member Yamilet Cendejas.
Indian River Community Foundation's discretionary grantmaking is aligned with a vision of a more healthy, prosperous, and generous Indian River County community. Grantmaking priorities are informed by the findings of the most recent community needs assessment and the most current data and information collected on Indian River Indicators. Grants from the Community Enrichment Fund are reviewed by a Grants Committee comprised of volunteers Suzanne Bertman, Pat Brier, Toni Hamner, Dale Jacobs, Wanda Lincoln, Dawn Michael, and Angelia Perry.
IRCF holds monthly informational sessions for nonprofit 501(c)(3) organizations serving Indian River County who are interested in applying for a competitive grant. If interested, please call 772.492.1407 or email Brooke Sauserman to reserve your spot. Please read our Guidelines before registering.