IRCF Awards the Environmental Learning Center $12,000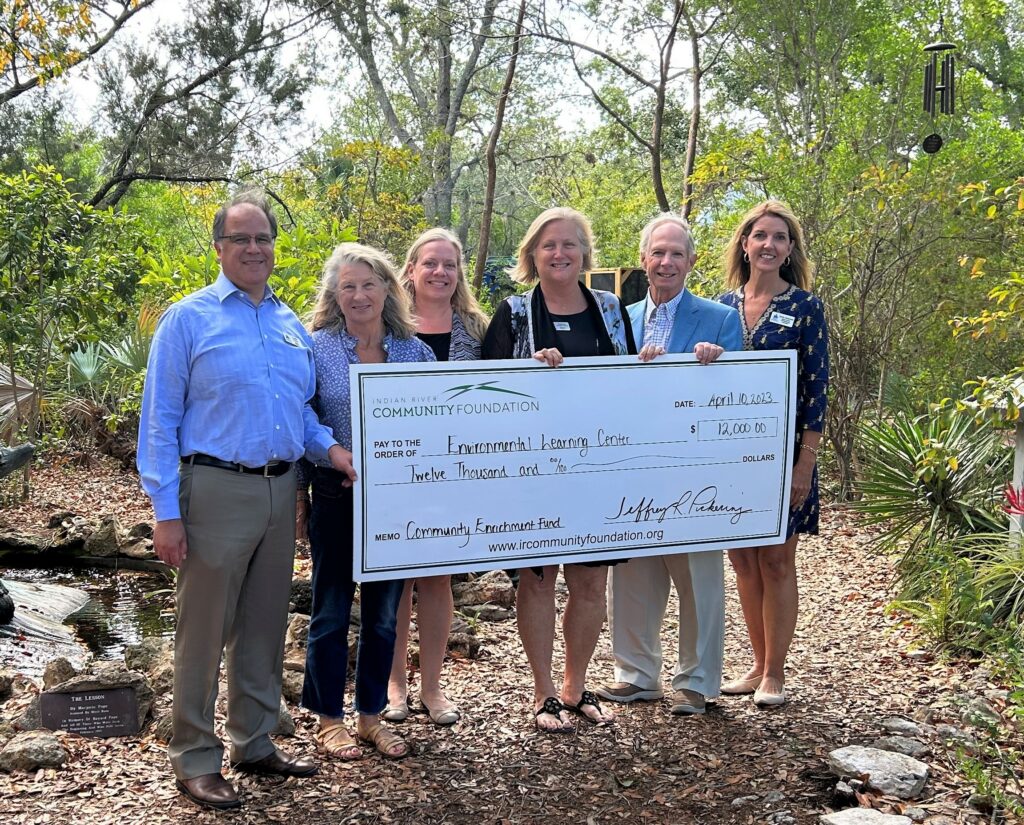 For over 30 years, the Environmental Learning Center (ELC) has been working to educate, inspire, and empower all people to be active stewards of the environment and their own well-being. Indian River Community Foundation recently awarded ELC $12,000 to expand their Youth Environmental Leaders Corp (Y-ELC). This program provides youth with the opportunity to utilize their talents while gaining valuable knowledge and experience about the environment. Approximately 140 teens will be served with the use of these grant funds.
In addition to special activities and events, Y-ELC allows youth ages to build their resume and earn community service hours. This program seeks to provide quality out of school time programming that will increase participants' leadership skills, identity, self-representation, confidence, conceptual understanding, and interest within STEAM fields as well as their interest and knowledge of the Indian River Lagoon ecosystem and related conservation issues.
Indian River Community Foundation's discretionary grantmaking is aligned with a vision of a more healthy, prosperous, and generous Indian River County community. Grantmaking priorities are informed by the findings of the most recent community needs assessment and the most current data and information collected on Indian River Indicators. Grants from the Community Enrichment Fund are reviewed by a Grants Committee comprised of volunteers Suzanne Bertman, Pat Brier, Toni Hamner, Dale Jacobs, Wanda Lincoln, Dawn Michael, Angelia Perry, and Jennifer Watson.
IRCF holds monthly informational sessions for nonprofit 501(c)(3) organizations serving Indian River County who are interested in applying for a competitive grant. If interested, please call 772.492.1407 or email Brooke Sauserman to reserve your spot. Please read our Guidelines before registering.