IRCF Awards The Source $12,000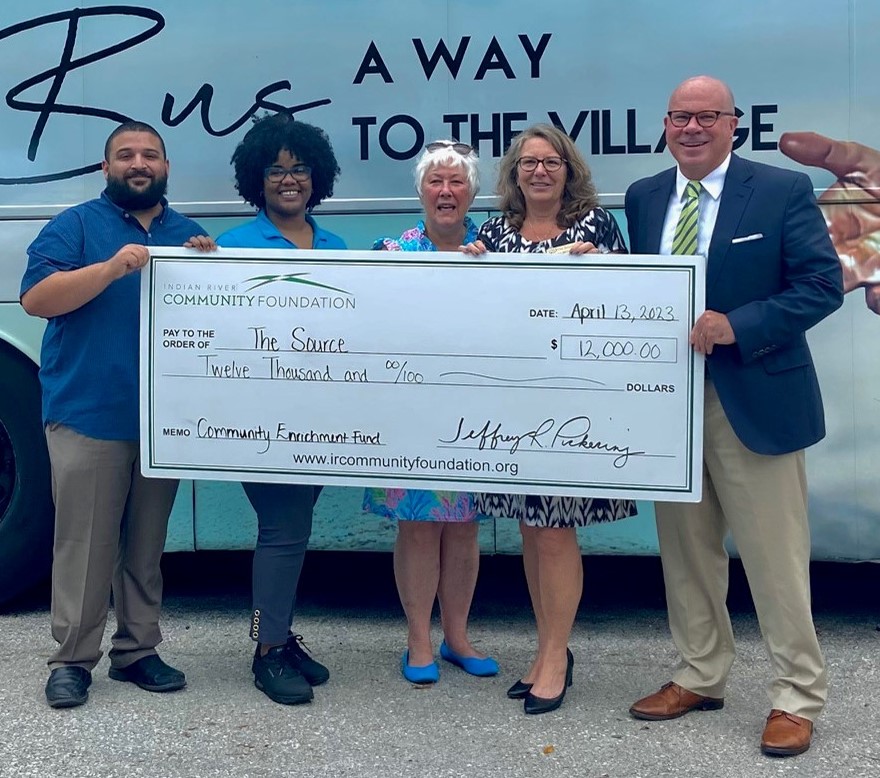 Established in 1995, The Source seeks to identify ways to improve the community, assist individuals in need, and provide safe and secure housing during economic housing crisis. Indian River Community Foundation recently awarded The Source $12,000 to fully renovate one of the cottages in the Dignity Village. The Dignity Village will provide access to affordable housing for those who have the means to pay rent but are unable to find suitable resources in our community. Rental units include 4 efficiencies, 12 one-bedroom and 2 two-bedroom units and will rent monthly for $450, $500, and $650 respectively, with all utilities and furniture included. Rules and regulations will be followed according to rental agreements. In addition, the Dignity Village remodeling plan included converting to public utilities thereby improving the lagoon and cleaning up the community.
In December 2021, The Source purchased Pelican Cottages for $1.35 million. Since the purchase of Dignity Village, rental units have been updated and renovated with funding from private and corporate foundations and through the generosity of community members. The Village will have a community center, an outdoor cooking and eating area, an outdoor movie area, a chapel, and laundry facilities, bringing a sense of belonging and community. Additional Dignity Programs will be available at their outreach facility for renters in need of social services assistance, job training, or need to supplement their income through Dignity Jobs. The goal of Dignity Village is to provide safe and comfortable rental cottages for working individuals and families in Indian River County.
Indian River Community Foundation's discretionary grantmaking is aligned with a vision of a more healthy, prosperous, and generous Indian River County community. Grantmaking priorities are informed by the findings of the most recent community needs assessment and the most current data and information collected on Indian River Indicators. Grants from the Community Enrichment Fund are reviewed by a Grants Committee comprised of volunteers Suzanne Bertman, Pat Brier, Toni Hamner, Dale Jacobs, Wanda Lincoln, Dawn Michael, Angelia Perry, and Jennifer Watson.
IRCF holds monthly informational sessions for nonprofit 501(c)(3) organizations serving Indian River County who are interested in applying for a competitive grant. If interested, please call 772.492.1407 or email Brooke Sauserman to reserve your spot. Please read our Guidelines before registering.