IRCF Awards United Against Poverty $20,000
United Against Poverty works to inspire and empower people living in poverty to lift themselves and their families to economic self-sufficiency. The organization serves those in poverty by providing crisis care, case management, transformative education, food and household subsidy, employment training and placement, personal empowerment training and active referrals to other collaborative social service providers. Recently, IRCF awarded United Against Poverty $20,000 from the Community Enrichment Fund to support their Success Training Employment Program (STEP). Approximately 11 STEP participants will be served with the use of these grant funds.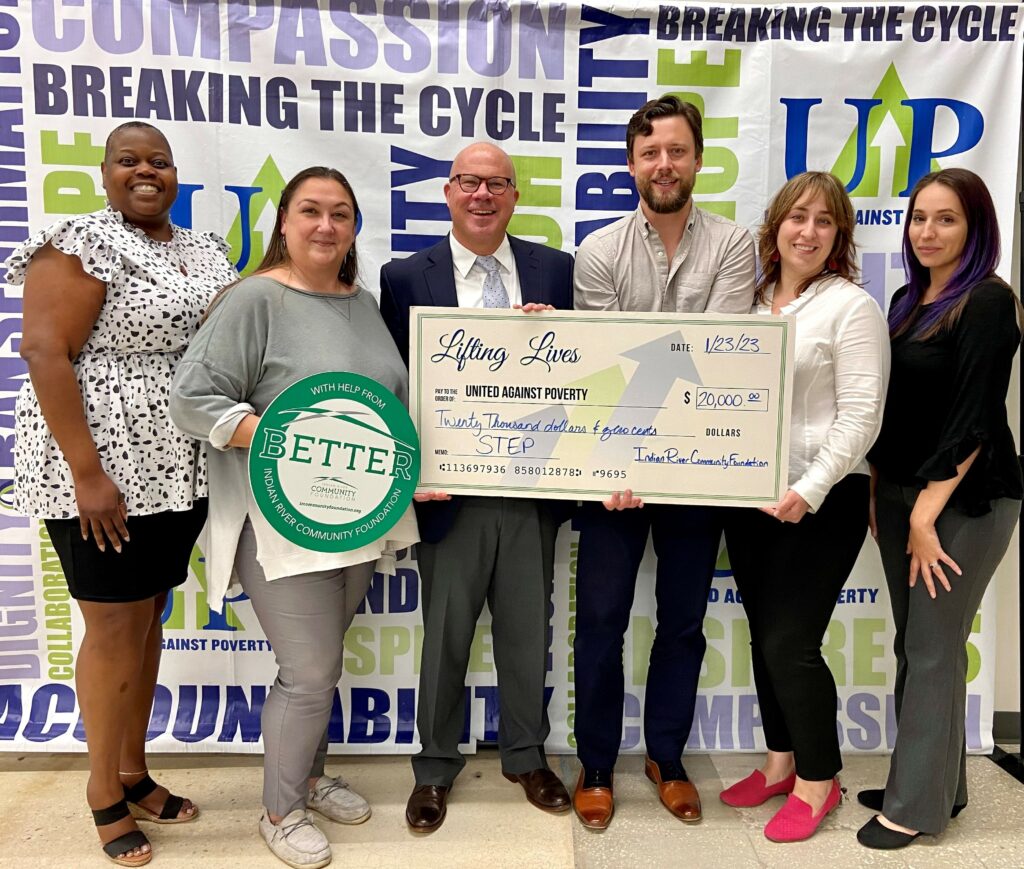 STEP was created to serve adults with barriers to the world of work. Those barriers may include educational background, dealing with substance misuse, mental health challenges, homelessness, chronic unemployment or underemployment, lack of transportation, and/or a criminal record. Grant funds will be used to help empower and inspire adults to economic self-sufficiency, earning a family income at a level that enables a family to support itself.
STEP is designed as a three-phrase program.
Phase I is in the classroom for 80 hours, developing emotional intelligence, job acquisition and workplace skills in a cohort model.
Phase II is working directly with a Workforce Development Specialist to apply to and secure a job.
Phase III involves working directly with an assigned Success Coach who will connect regularly with the employed graduate to empower and support the pursuit of their personal and professional goals.
Since launching STEP in 2016, UP has graduated 553 adults, employed 311, and through their three-year commitment to success coaching graduates, they have verified 148 graduates who have successfully lifted themselves and their families to economic self-sufficiency (over 200% of the federal poverty level).
Indian River Community Foundation's discretionary grantmaking is aligned with a vision of a more healthy, prosperous, and generous Indian River County community. Grantmaking priorities are informed by the findings of the most recent community needs assessment and the most current data and information collected on Indian River Indicators. Grants from the Community Enrichment Fund are reviewed by a Grants Committee comprised of volunteers Suzanne Bertman, Pat Brier, Toni Hamner, Dale Jacobs, Wanda Lincoln, Dawn Michael, Angelia Perry, and Jennifer Watson.
IRCF is holding informational sessions for nonprofit 501(c)(3) organizations serving Indian River County who are interested in applying for a competitive grant. If interested, please call 772.492.1407 or email Brooke Sauserman to reserve your spot. Please read our Guidelines before registering.