IRCF Awards VNA of the Treasure Coast $50,000
The VNA of the Treasure Coast provides compassionate, innovative care of the highest quality, setting the standard for patients and are givers needing home health, hospice, and community health services. Indian River Community Foundation recently awarded the VNA $50,000 to support the Mobile Health Clinic.
The VNA Mobile Health Clinic provides affordable same day healthcare to those in our community who lack access to affordable health care options. According to Indian River Indicators, 17.3% of children and youth in Indian River County and 11% of adults live in poverty. In addition, 12% or 18,030 of adults 18 and older in our community have no health insurance. The VNA's Mobile Clinic provides access to urgent care, health screenings, and health education for disease prevention for at-risk, medically under-served, vulnerable individuals and their families. These individuals cannot afford commercial insurance or have insurance that requires high co-pays and deductibles they cannot afford. They need urgent care and treatment so they can return quickly to work, school, and/or family responsibilities because they cannot afford to lose any earned income while living paycheck to paycheck. These patients cannot afford to incur the significant costs of a hospital emergency department visit or a costly urgent care center visit which would likely put them in debt.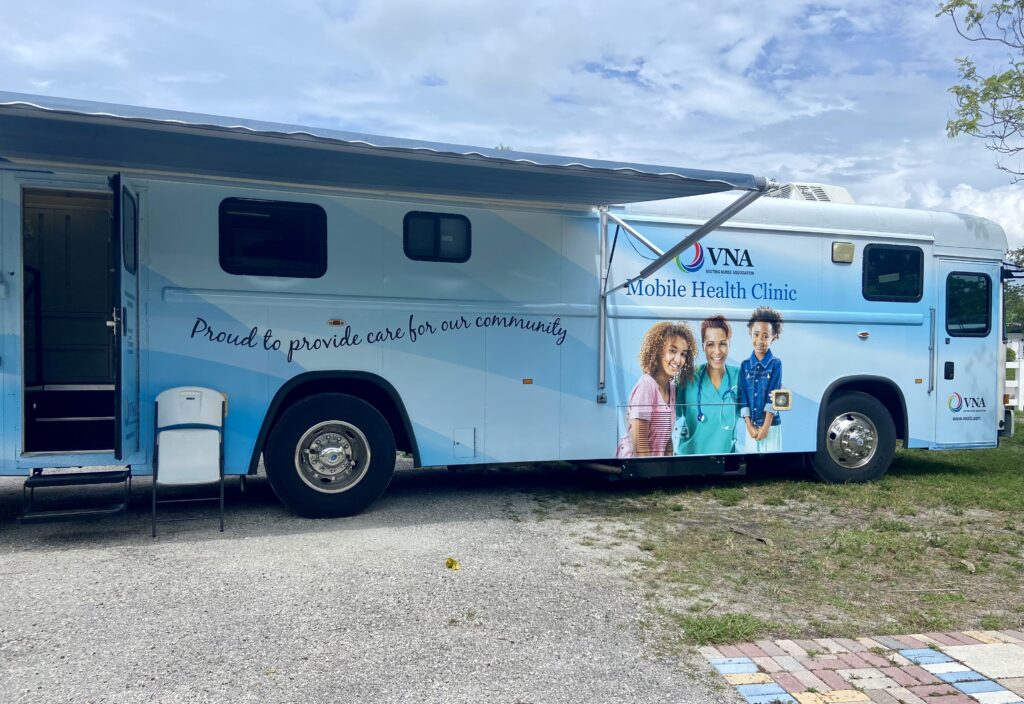 The mobile clinic is a unique community resource that travels to areas of the community most in need of the services the clinic provides. The need for this service has grown exponentially in recent years. In fiscal year 2021, 2,461 patients were served. In fiscal year 2022, utilization of the mobile clinic by patients almost doubled with 4,032 community residents receiving treatment. The VNA estimates that 4,800 patients will seek treatment at the mobile clinic by the end of their fiscal year.
Indian River Community Foundation's discretionary grantmaking is aligned with a vision of a more healthy, prosperous, and generous Indian River County community. Grantmaking priorities are informed by the findings of the most recent community needs assessment and the most current data and information collected on Indian River Indicators. Grants from the Community Enrichment Fund are reviewed by a Grants Committee comprised of volunteers Suzanne Bertman, Pat Brier, Toni Hamner, Dale Jacobs, Wanda Lincoln, Dawn Michael, and Angelia Perry.
IRCF holds monthly informational sessions for nonprofit 501(c)(3) organizations serving Indian River County who are interested in applying for a competitive grant. If interested, please call 772.492.1407 or email Brooke Sauserman to reserve your spot. Please read our Guidelines before registering.