Moonshot Moment's Little Library, Better with Help from IRCF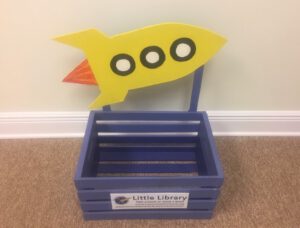 The Indian River Community Foundation is continuing to collect books for the Moonshot Community Action Network (MCAN). This network, created by The Learning Alliance, leads the way to getting 90% of all Indian River County students reading on grade-level by third grade. The donation of books to the organization is one of the many ways community members can support MCAN's important mission.
Please stop by the Community Foundation office today to donate your children's books.
To learn more, visit www.moonshotmoment.org or email info@moonshotmoment.org.