A Note from Kristen Heaney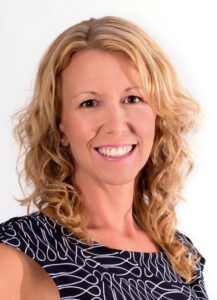 At the recent 10th birthday celebration for Indian River Community Foundation, we celebrated just a few of the many stories that contributed to the success of this great organization. In my address, I encouraged each attendee to keep sharing their stories, their unique spark of life. Each person has a unique life story, with celebrations and challenges along the way, and distinct values and passions acquired as a result. When we share our spark with others through the tool of story, it is truly a gift and can have an impact for generations - but telling our life stories can feel like an overwhelming task. Where do we begin?
First, look for opportunities to weave in your stories amidst the natural flow of conversation; the best lessons are shared across many smaller conversation over time, rather than one overwhelming one.
Next, take the right approach to forming your stories, so that they truly become a gift to your loved ones. Researchers Marshall Duke and Robyn Fivush, of Emory University, revealed that the best way to tell a story is by recounting it in the form of an oscillating narrative. The oscillating narrative highlights both the successes and the failures so that the listener can learn the realities of the journey to success and the means to overcome inevitable adversity along the way.
Finally, leverage the many useful tools available to support your story-telling efforts. Put some of these ideas to work and see how easy it is to share your spark!
SHARE photos and mementos to prompt conversation
Frequently during family meetings, we ask family members to bring a photo or memento that supports a memory they would like to share with one another. Having a tangible object to share helps listeners to connect more deeply with your story. Limit your sharing to a couple pictures and/or one or two objects to keep it simple.
WRITE your family history with the help of prompt books
Take a quick walk through any book store and you'll find a stack of books containing simple story prompts, making it very easy to fill a book with memories that will serve as a valued family history text for your loved ones.
EXPERIENCE family heritage trips
Most families have stories to tell about the generation that emigrated from their country of origin. One way for families to deeply experience the impact of these stories is to travel to these countries on a family heritage trip, visiting the cities and towns of their ancestors. For those who aren't up for international family travel, Legacy Capitals offers a Family Heritage Experience in New York City that includes a visit to Ellis Island and family coaching meetings. Family members leave with a fuller understanding of their family heritage and a well-developed family mission statement.
RECORD family documentaries
Nothing captures the heartbeat of a family like a family documentary. Especially in this digital age, a visual story is relevant, engages every generation, and illustrates the unique voice of family members even long after they are gone.
CONNECT through conversation and fun activities
Tabletopics®, engaging conversation cards in a wide selection of themes, are available at bookstores everywhere. The Family Gathering box has questions such as "What music reminds you of your childhood" or "What do you remember about the homes your family has lived in?" Leave this box of question cards on your kitchen counter, and watch how easy it is to share your story with loved ones and hear them share their stories too.
Using these simple approaches, it is easy to begin sharing your spark with loved ones today. If your spark has inspired ideas to impact our community, please reach out and share them with the Indian River Community Foundation.