ORCA's Center for Citizen Science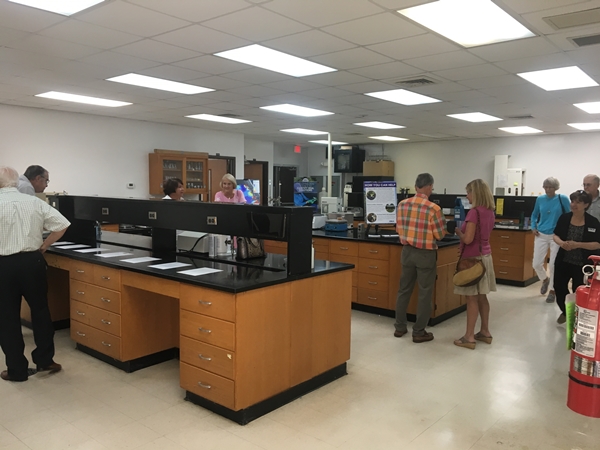 Our visit to ORCA's new Center for Citizen Science was nothing short of impressive. The lab, previously used for groundwater treatment and monitoring, will be put to use again after eight vacant years. The location of this facility will provide more opportunities for programs with local partnerships and a greater capacity to the Indian River County community. This facility will allow everyday citizens to participate in efforts to use real science that can make a difference and further their mission to protect and restore aquatic ecosystems and the species they sustain through the development of innovative technologies, science-based conservation action, and community education and outreach. With a little direction, anyone can be part of the solution.
One of the most intriguing parts of the visit for Yamilet was the bioluminescent dinoflagellates which cause the occasional glow we see in the Indian River Lagoon. They can only be seen when shaken up, like a fish jumping. Bioluminescent bacteria (Vibrio fischeri) in particular has a glow that is linked to their respiratory system, so if they are glowing, they are breathing. Their respiratory system can be impacted by many different chemicals, and a dimming glow is a negative impact to their respiratory system. This is a simple, natural way to test toxicity levels in the lagoon.
Click here to learn more about ORCA's Center for Citizen Science