Program Results: The Learning Alliance Makes Literacy Count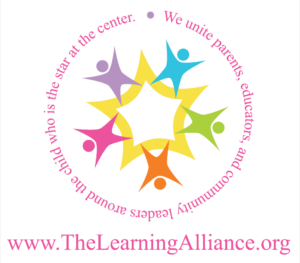 One of the eight local charitable organizations listed in Indian River Community Foundation's 2016 Better Giving Index is The Learning Alliance. Here is an excerpt from our Measure of Our Mission: 2015-2016 Annual Report featuring one of the reasons why we believe the organization has been so successful in garnering regular financial support from our clients.
The business of philanthropy depends on charities to demonstrate results with the resources entrusted to them. Results often come in the form of outcomes that can be quantified. While the early stages of programs developed and operating by The Learning Alliance demonstrate these types of results, some of their most important work cannot be counted at all. It is felt . . . in the exuberance f a student who reads for the first time . . . in a teacher who finally breaks through with her class . . . in a parent who shares gratitude . . . in a system that works.
Our community's Moonshot Moment goal is to have 90 percent of all students reading on grade level. One of the most important contributions The Learning Alliance is making toward this goal comes through its "Moonshot Academies" operating at six elementary schools throughout Indian River County. These after-school learning labs have provided hundreds of students with four to six hours of extra instructions time each week, and have given teachers a risk-free environment to practice techniques to bring into the classroom. Thanks to The Learning Alliance and all of the collaborative partners involved in the Moonshot Moment, we are making literacy count in Indian River County.