Weekly Insights: Redlands Christian Migrant Association (RCMA) Provides Quality Childcare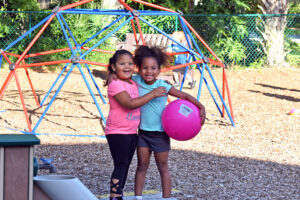 The Redlands Christian Migrant Association (RCMA) opens doors to opportunities through quality child care and education from crib to high school and beyond. According to Indian River Indicators, students in Indian River County have a graduation rate of 93.4%, which is higher than the state average of 90%. Centers such as RCMA's Children's House Child Development Center in Vero Beach provides educational daycare for up to 54 children. This gives low-income children a chance to build comprehensive development and language skills that ultimately impact their high school graduation rate.
Weekly Insights works in conjunction with Indian River Indicators. Indian River Indicators was launched in June 2021 and originated after the completion of the 2019 Indian River Community Needs Assessment. It provides key data and information about our community that is updated annually and can be used to support and sustain proven programs. It can also be used by community leaders to develop policy, promote promising practices and inspire innovation that can lead to solutions to persistent community challenges. Indian River Community Foundation holds informational sessions every Tuesday at 4pm via Zoom to introduce the community to this new resource. Please email chiaka@ircommunityfoundation.org to attend a session.
To learn more visit www.ircommunityfoundation.org and click "Indian River Indicators" or contact a member of the Community Foundation's team at 772.492.1407.