Scholarship Foundation of Indian River County Awards $725,400 to 37 Students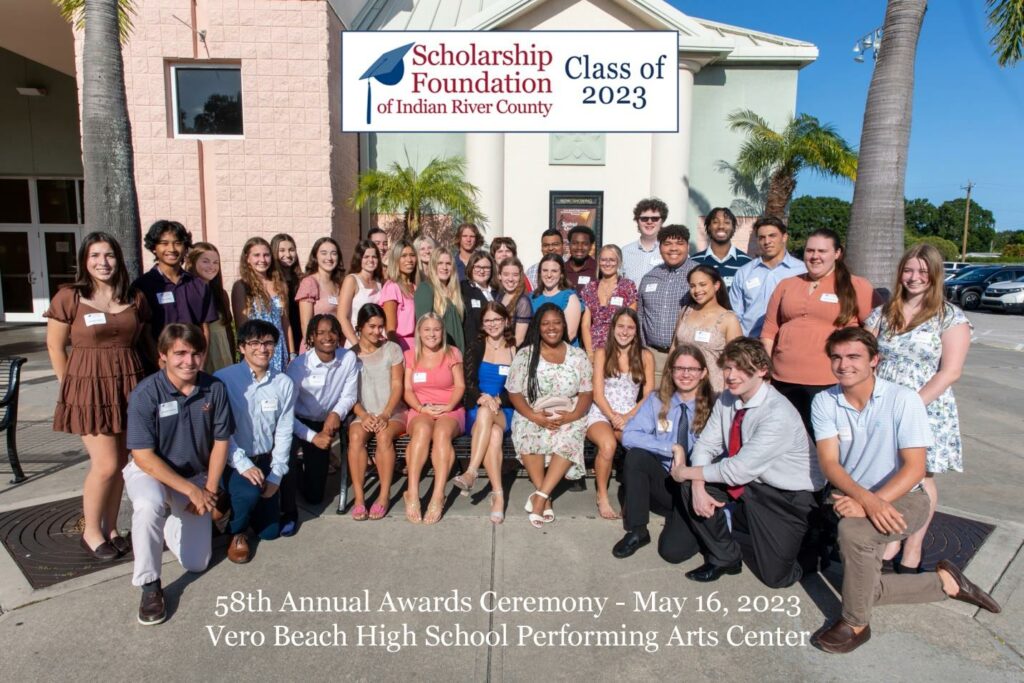 The Scholarship Foundation of Indian River County is a locally funded organization that was founded in 1964 with the mission to offer hope, encouragement, and scholarship opportunities to Indian River County students. Since its inception, SFIRC has awarded more than $14.8 million in need-based college scholarship awards to 3,102 Indian River County students.
On May 16, 2023 the Scholarship Foundation awarded a total of $725,400 in new need-based scholarships at its 58th Annual Awards Ceremony hosted at the Vero Beach High School Performing Arts Center. Thirty-seven local students, including three current college students as well as seven high school seniors graduating with their AA degrees from Indian River State College, received a total of 84 scholarships to study at 21 different colleges and universities in nine different states.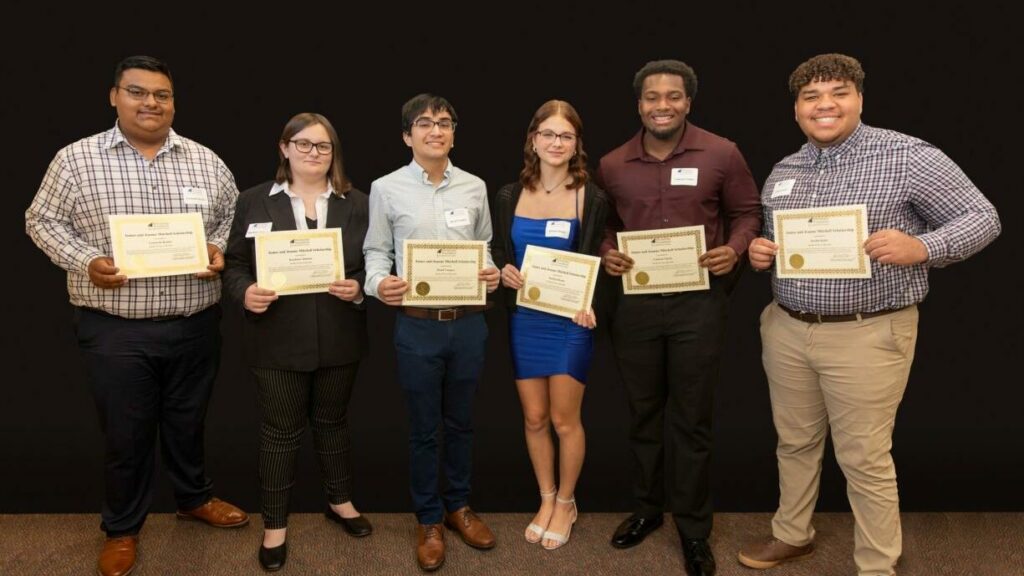 The James and Joanne Mitchell Scholarship, a new award created this year with a grant made through the Indian River Community Foundation, was awarded to six deserving students at this year's ceremony: Leonardo Benitez, Kaydence Johnson, David Vazquez, Katelyn Braun, Camren Clarke, and Jayden Kafer.
The presentation of the Richardson Scholar Awards is a highlight of the Awards Ceremony.  Applicants for these awards, SFIRC's most prestigious and competitive scholarships, must demonstrate the highest levels of achievement in academics, service and leadership. Nancy Richardson Luther presented the awards to this year's recipients: Victoria Dowdell, Arabella Hepler, Marie Mazzarella, and Taylor Wolfe. Nancy's father, Dan Richardson, was a founder of SFIRC in 1965.  The family began offering the Richardson awards in 1985 to "seek out and nurture potential decision-makers who will have a future impact on our country and the world."  Since then, more than one-hundred graduating Indian River County students have been honored as Richardson Scholars.
If you would like to learn more about how to establish a scholarship to help future college-bound students, please visit https://www.sfindianriver.org/ or contact the Scholarship Foundation office at 772-569-9869.