EPP Spotlight: Senior Resource Association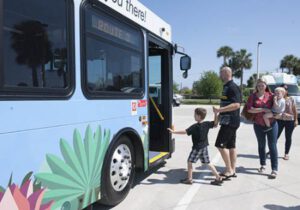 The Senior Resource Association promotes independence and dignity in our community by providing services to older adults and transportation for all. The GoLine, a bus seen and used by all throughout Indian River County, is managed by Senior Resource Association. According to Indian River Indicators, the Walkability Index of Indian River County on a scale of 1-20 is at 7.4 walkability. Higher values, those closer to 20, are areas with a high level of walkability while low values, those closer to 1, are less walkable areas. The GoLine's 15 fixed routes throughout our county greatly offsets our low walkability rate and improves our resident's life as they use the GoLine for work, doctor appointments, beach outings, grocery shopping and more.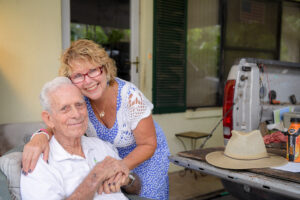 The Senior Resource Association is also a part of our Endowment Partners Program (EPP). The purpose of the EPP is to help local charities plan for their long-term sustainability by growing a permanent endowment fund. During a 12-month program, participants learn about endowments, planned giving, investment management and marketing solutions that inspire loyal donors to make planned gifts from their estates. The program is coordinated by IRCF team member Yamilet Cendejas.
To learn how to give outright contributions today or bequests and other planned gifts for future support, please see "Planned Giving: Leave a Legacy" under our "Giving" section or go to the Senior Resource Association website.