Indian River Community Foundation welcomes new CEO
February 12, 2015 by Mary Schenkel.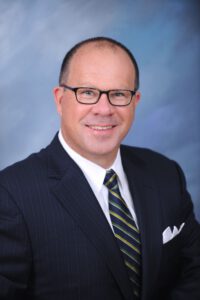 Local philanthropists, advisors and representatives of several nonprofit organizations took the long and winding road to the spectacular Gem Island home of Bob and Susan Morrison last Wednesday, hosts of the Indian River Community Foundation Founders and Fund Holders reception. The couple had only just moved into their newly renovated home when they last hosted the event in 2013, so this time was certainly a little less stressful. "We wanted to host it again because we really believe the Indian River Community Foundation is a very important organization in Vero Beach and Indian River County," said Susan Morrison. "We wanted to do as much as we could to support it and this was an opportunity to do that."
For most of the 110 guests the evening offered a first opportunity to meet Jeff Pickering, the Community Foundation's newly hired CEO, who was kept busy greeting the roomful of well-wishers. "My No. 1 priority is to listen and learn," said Pickering. He succeeds Kerry Bartlett, who resigned last summer to accept a position with the philanthropic consulting firm Bob Carter Companies.
A Florida native raised in Winter Park, Pickering will relocate with wife Stephanie and their family in the spring from California, where his most recent position was as President and CEO of Kern Community Foundation and its subsidiary Kern Real Estate Foundation.
"We had 110 applicants and interviewed eight out of that group," said Scott Alexander, who led a search committee that included Bob Puff, Rick McDermott, Lois Appleby, Andrea Thurn, Bob Burr and Todd Fennell. "We knew he was a veteran in the business and he was highly regarded."
Read the full article here.