Treasure Coast Homeless Services Council, Inc (TCHSC) Releases Annual Point-in-Time Count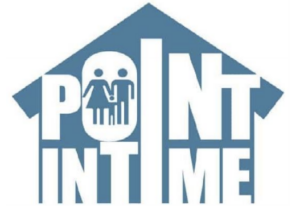 Today, the Treasure Coast Homeless Services Council, Inc (TCHSC) released the results of its annual Point-in-Time count at its quarterly meeting of all 66 Treasure Coast Continuum of Care agencies. Mandated by the US Department of Housing and Urban Development, the count was held this year on January 22. Comparing January 2020 with January 2019, the count showed that Indian River County has five more homeless adults this year than last, for a total of 342. Balancing that increase is the fact that the total number of homeless children is lower by 27. The count showed 122 children this year with  most of them in an emergency shelter program or a hotel.  The most telling part of this data is that the school district of Indian River County reported an additional 295 children who were "sharing the housing of another", commonly referred to as couch surfing and not counted as homeless on this day.  
The count provides a census of homeless individuals and families on just one day. It utilizes street outreach teams, service organizations, school homeless liaisons, and shelter programs to provide an accurate count of individuals who meet HUD's strict definition of homelessness. For validation purposes, TCHSC deletes any duplicates and double checks its Homeless Management Information System to verify program enrollment on the day of the count. TCHSC and other agencies use the data to seek funding for future work.
Todd Heckman, Chair of TCHSC's Executive Committee, said, "Over the last five years we have made progress in preventing and ending homelessness. But there's still much to do. 122 homeless children is still 122 too many. We are creating new partnerships to maximize our efforts to increase access to affordable housing and expect to release those plans soon."
Indian River County's lack of affordable housing is a serious issue. For example, the Fair Market Rental (FMR) for a one-bedroom apartment has increased from $802 in 2019 to $853 in 2020. Wage earners would need to earn $16.40/hour in order to afford that one-bedroom and not have rent exceed 30% of their income. Louise Hubbard, Executive Director of TCHSC, puts it this way: "At the minimum wage of $8.46/hour, an individual would need 1.9 full time jobs to afford that one-bedroom apartment, not including utilities and other bills. If that individual can even find full-time work, at 40 hours per week, it's unlikely that he or she would be able to hold down 1.9 jobs on a regular basis."
But what to do? Hubbard went on to say, "TCHSC works with our partners to prevent and end homelessness . Our goal is to see that everyone who wants housing is housed. We try to help whoever we can. Last year, we housed 899 households in Indian River County alone; but sometimes, regulations governing the money make that impossible. We try to be as flexible as possible and count on our partners to let us know when someone is living outside in their car, for example. We get at least two thousand calls a year and hundreds of walk-ins from everywhere. If you don't know about us, somebody will tell you to call us." If a person is not referred to us, or they do not directly ask us for assistance, we even do street outreach to make sure every door is open."
Written by Louise Hubbard, Executive Director of TCHSC. This article was originally printed on March 13, 2020.
To learn more about the Treasure Coast Homeless Services, please visit https://tchelpspot.org/.