United Against Poverty Hosts Philanthropy Field Trip with Community Foundation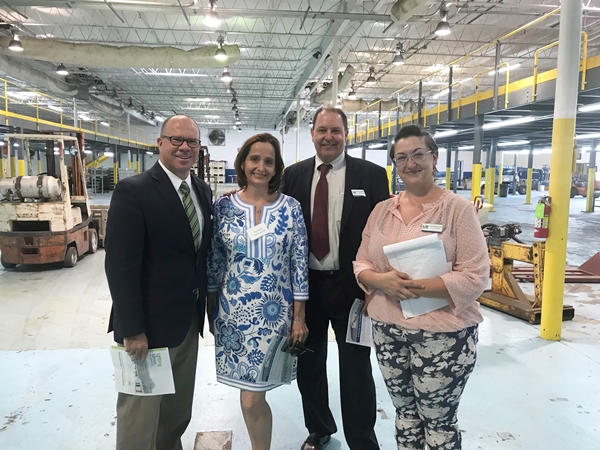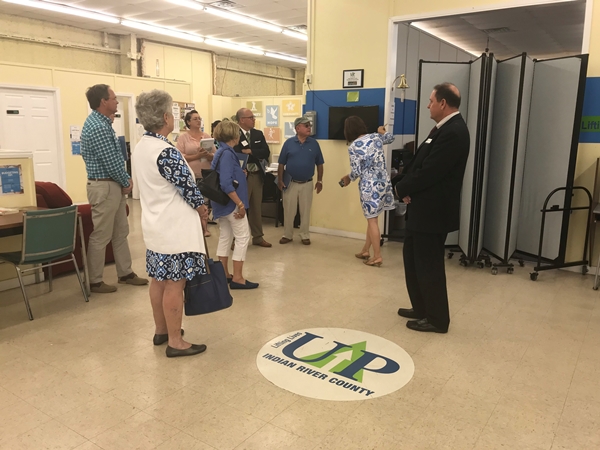 Things are looking "UP" for Indian River County households struggling to make ends meet. At least that will be the case when United Against Poverty completes its "Lifting Lives Out of Poverty" campaign, a philanthropic effort to pay for the purchase, renovation and repurposing of a 42,000 square foot former citrus packing facility to house a new UP Center. At a recent philanthropy field trip organized with Indian River Community Foundation, honorary campaign chair, Paul Becker, reported that $2.2 million in donations have been committed toward the purchase of the new building, and another $1 million has been raised toward the cost of renovation. Combined, United Against Poverty has raised 58% of the total project cost to-date. The organization is working to raise the remaining $2 million needed to complete the project.
"Indian River Community Foundation clients have supported United Against Poverty's mission and programs with gifts from their charitable giving accounts for several years," said Jeff Pickering, Community Foundation President and CEO. "In 2017, a competitive grant of $50,000 was awarded in support of the organization's S.T.E.P. program, which helps low-income individuals and families lift themselves out of poverty and reach economic self-sufficiency. In a community where nearly 30,000 households struggle to meet the basic costs of living, programs like S.T.E.P. offer a 'hand up' to our neighbors in need."
Executive Director Annabel Robertson shared several examples of the impact that the new UP Center will have in the community. "For the S.T.E.P. program alone, the new UP Center will triple the number of people employed from 100 to 300 each year. It will double our Member Share Grocery capacity to serve 1,000 families per day. And the new UP Center will provide a collaborative one-stop resource center with space for up to 15 partner agencies, all working to help people lift themselves out of poverty."
For more information about supporting United Against Poverty's "Lifting Lives Out of Poverty" campaign, visit www.UnitedAgainstPoverty.org or call Trip Snelson at 772.770.0740.