Weekly Insights: VNA and Hospice Foundation Serves with Compassionate Care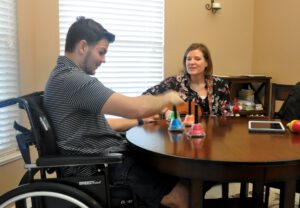 The VNA and Hospice Foundation was established to provide compassionate, innovative care of the highest quality, setting the standard for patients and caregivers needing private care, home health, hospice and community health services. According to Indian River Insights, at 165.2 deaths per 100,000 people, Cancer is the leading cause of death in Indian River County. The VNA and Hospice Foundation works to serve patients with diseases like Cancer by providing non-invasive, compassionate programs such as their Music Therapy Program. This type of therapy does not require previous knowledge of music and addresses the physical, emotional, and spiritual needs of a patient. This means a deliverance of increased relaxation, reduced pain, reduced anxiety, cognitive improvements and developing coping skills as patients and their families navigate through challenging times.
Weekly Insights works in conjunction with Indian River Indicators. Indian River Indicators was launched in June 2021 and originated after the completion of the 2019 Indian River Community Needs Assessment. It provides key data and information about our community that is updated annually and can be used to support and sustain proven programs. It can also be used by community leaders to develop policy, promote promising practices and inspire innovation that can lead to solutions to persistent community challenges. Indian River Community Foundation holds informational sessions every Tuesday at 4pm via Zoom to introduce the community to this new resource. Please email chiaka@ircommunityfoundation.org to attend a session.
To learn more visit www.ircommunityfoundation.org and click "Indian River Indicators" or contact a member of the Community Foundation's team at 772.492.1407.