Weekly Insights: Boys & Girls Clubs of Indian River County
In 2022, 94.6% of students graduated high school in Indian River County, a slight decline from the 2021 graduation rate of 95%.
Organizations like the Boy & Girls Clubs of Indian River County work daily to ensure that all youth who enter their doors are on track to graduate from high school with a plan for the future, demonstrate good character and citizenship, and are living healthy lifestyles.
The Boys & Girls Clubs of Indian River County's mission is to is to inspire and enable all young people, especially those who need us most, to realize their full potential as responsible and caring citizens. Staff members are committed to providing a safe, loving, and fun space for kids and teens during the summer and after-school. While at the Clubs, children receive high quality education and prevention programming as well as enjoy a fun, safe, and active environment. The Boys & Girls Clubs of Indian River County are open to all children in the community between the ages of 6 and 18. Membership is affordable, and scholarships are available for those who demonstrate financial hardship.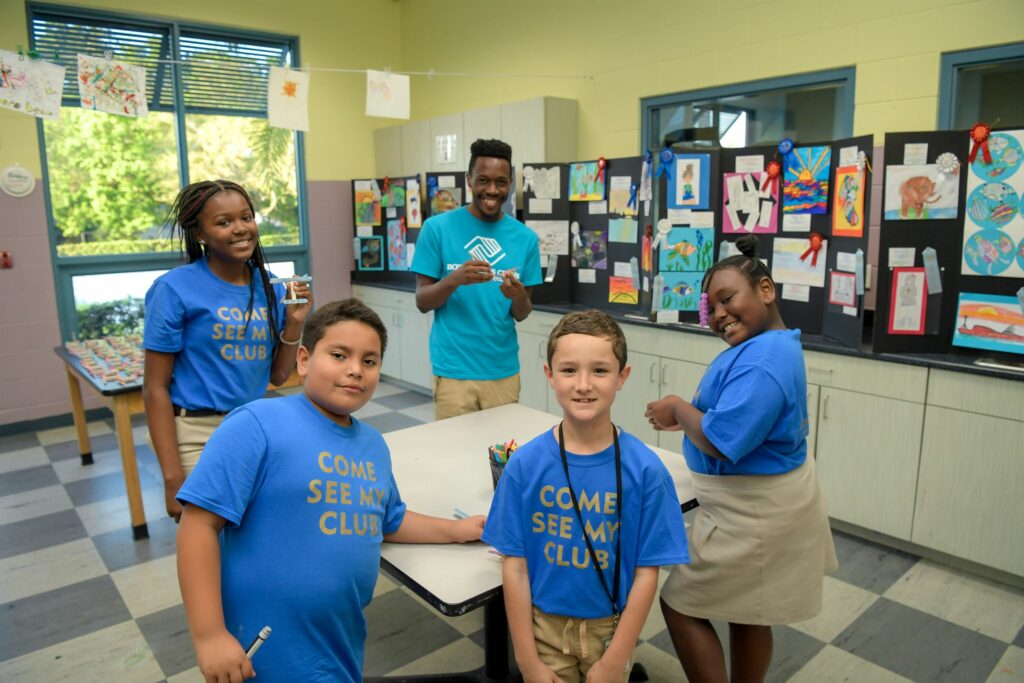 The Boys & Girls Clubs of Indian River County have served almost 700 kids this year. Their recent Angel's Dinner was a huge success featuring their Club Kids as ambassadors to the Vero Beach location. They also have Clubs in Sebastian and Fellsmere. Their patrons supported them by providing scholarships to our Summer Camp and After-School Programs.
Through programs that encourage education, leadership, responsibility, and self-respect, the Boys & Girls Clubs of Indian River County work to decrease drug abuse, juvenile crime, and instances of teenage pregnancy while increasing school attendance, grade point averages, and job readiness. Their programs focus on the core areas of Education and Career Development, Character and Leadership Development, Health and Life Skills, Sports and Fitness, The Arts, and Community Service.
At the Boys and Girls Club Last year:
100% of members participated in academic enrichment activities while attending the Club each day
99% were promoted to the next grade level
98% improved or maintained their school attendance
80% completed their homework before leaving the Club each day
82% improved or maintained their academic performance
If you're interested in taking a tour, contact Lisa Bell, CEO at 772-299-7449.
Click here to make an investment in the youth of Indian River County. Donations can also be made through your donor-advised fund by logging into MyFund or by contacting a member of our team at  772.492.1407 or donorservices@ircommunityfoundation.org.
Weekly Insights works in conjunction with Indian River Indicators. Indian River Indicators was launched in June 2021 and originated after the completion of the 2019 Indian River Community Needs Assessment. It provides key data and information about our community that is updated annually and can be used to support and sustain proven programs. It can also be used by community leaders to develop policy, promote promising practices and inspire innovation that can lead to solutions to persistent community challenges. Indian River Community Foundation holds informational sessions on the first Tuesday of every month at 4pm via Zoom to introduce the community to this new resource. Please email Director of Philanthropy, Chiaka Nwosu at chiaka@ircommunityfoundation.org to attend a session.
To learn more visit www.ircommunityfoundation.org and click "Indian River Indicators" or contact a member of the Community Foundation's team at 772.492.1407.