Weekly Insights: Camp Haven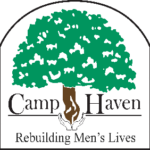 According to the Treasure Coast Homeless Service Council, there are approximately 225 total homeless adults in Indian River County. Established in 2014, Camp Haven is the only transformational shelter for homeless and at-risk men of Indian River County. Camp Haven teaches the men to get and keep community- based employment, save money, pay child support, get along with others and take personal and financial responsibility for their lives. Residents of Camp Haven complete a comprehensive two-phased program designed to help them heal physically, mentally and spiritually. Camp Haven's mission is to help them become contributing members of the community around them.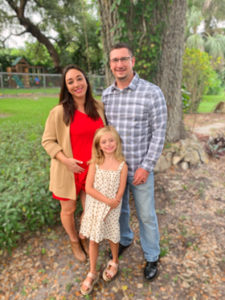 Mike Digman's Story:
"My name is Mike Digman, and I'm a successful graduate of Camp Haven. I've been out of the program for three years. I live a great life today as a result of Camp Haven. I started out there when I came there with nothing. I had a backpack and a garbage bag full of clothes at that point in time. I talked to Jermey and told him where my life was at. He said I think this program can work for you. And I had a little bit of faith… a little bit that I can muster. I followed through with what they suggested with their programs of budgeting, job placement and the spiritual aspect. The next thing I knew, it had been a whole year and I was able to afford my own place. In the next two years I ended up getting married, I have a baby on the way and eight-year-old stepdaughter. That's all a result of some good people doing good things, and some hard work along the way. I'm really grateful for it. And I hope that other people can benefit from it as well. Thanks to Camp Haven's investment in me, I'm looking at a really blessed future. I've got a great job and I started my own company that I'm building as well. It's really all credited to all the time and effort that they gave to me while I was there. I want to say thank you to all the people that contribute to Camp Haven in whatever way they can— Dr. Janke, Jermey, Shotsi, and Chuck. I'm really grateful for all you do. You're giving people the ability to live a good life." — Mike Digman
Weekly Insights works in conjunction with Indian River Indicators. Indian River Indicators was launched in June 2021 and originated after the completion of the 2019 Indian River Community Needs Assessment. It provides key data and information about our community that is updated annually and can be used to support and sustain proven programs. It can also be used by community leaders to develop policy, promote promising practices and inspire innovation that can lead to solutions to persistent community challenges. Indian River Community Foundation holds informational sessions on the first Tuesday of every month at 4pm via Zoom to introduce the community to this new resource. Please email Foundation Coordinator, Chiaka Nwosu at chiaka@ircommunityfoundation.org to attend a session.
To learn more visit www.ircommunityfoundation.org and click "Indian River Indicators" or contact a member of the Community Foundation's team at 772.492.1407.