Weekly Insights: Crossover Mission

In Indian River County, 6.7% of Black students, 3.1% of Hispanic students, and 11.1% of students who are two or more races drop out of High School. Crossover Mission increases high school graduation rates by providing consistent academic support, giving students the structure and skills necessary to succeed.
Crossover Mission works diligently to ensure all kids are thriving in school and becoming successful adults through a program of year-round basketball and one-to-one academic mentoring. During the school year, the Crossover schedule emphasizes academics, athletics and mentoring. During the summer, although they maintain athletic training and academic efforts, they shift gears and focus more heavily on mentoring and life exposure. They provide experiences that can shape the students' vision about what is possible in their own education and careers.
Crossover has raised over 50% of their $6.5 million Home Court Advantage Capital Campaign. The goal of this campaign is to bring to life the collective vision of a 40,000 square foot building to house Crossover Mission's efforts and give at-risk youth a concrete location to thrive. The new building will provide children with a place to grow, learn, be active and establish the life skills necessary for success. The facilities will include classrooms to develop academic performance, recreational facilities to teach teamwork, confidence, accountability, and more.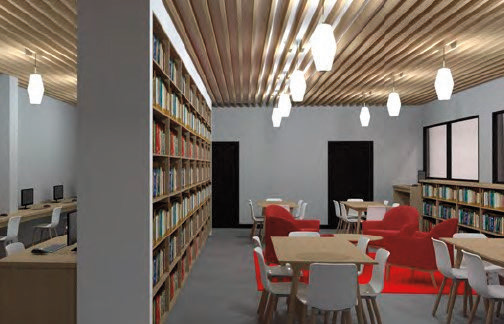 The purpose of this campaign is to fund:
$2,350,000 in renovations to the building and grounds, furniture, fixtures and equipment.
$2,000,000 for an operating reserve that supports program expansion and an endowment.
$2,150,000 purchase of the property to eliminate the mortgage and be debt free.
"Crossover is committed to helping people with their schoolwork and I appreciate that. After I graduate high school I want to go to college and get a really good job. I know Crossover can help me get there." -Anthony Carter Jr., 9th Grade
To learn more, read Crossover's Case for Support.
Click here to support Crossover Mission's campaign. Donations can also be made through your donor-advised fund by logging into MyFund or by contacting a member of our team at donorservices@ircommunityfoundation.org or 772.492.1407.
Weekly Insights works in conjunction with Indian River Indicators. Indian River Indicators was launched in June 2021 and originated after the completion of the 2019 Indian River Community Needs Assessment. It provides key data and information about our community that is updated annually and can be used to support and sustain proven programs. It can also be used by community leaders to develop policy, promote promising practices and inspire innovation that can lead to solutions to persistent community challenges. Indian River Community Foundation holds informational sessions on the first Tuesday of every month at 4pm via Zoom to introduce the community to this new resource. Please email Director of Philanthropy, Chiaka Nwosu at chiaka@ircommunityfoundation.org to attend a session.
To learn more visit www.ircommunityfoundation.org and click "Indian River Indicators" or contact a member of the Community Foundation's team at 772.492.1407.