Weekly Insights: Economic Opportunities Council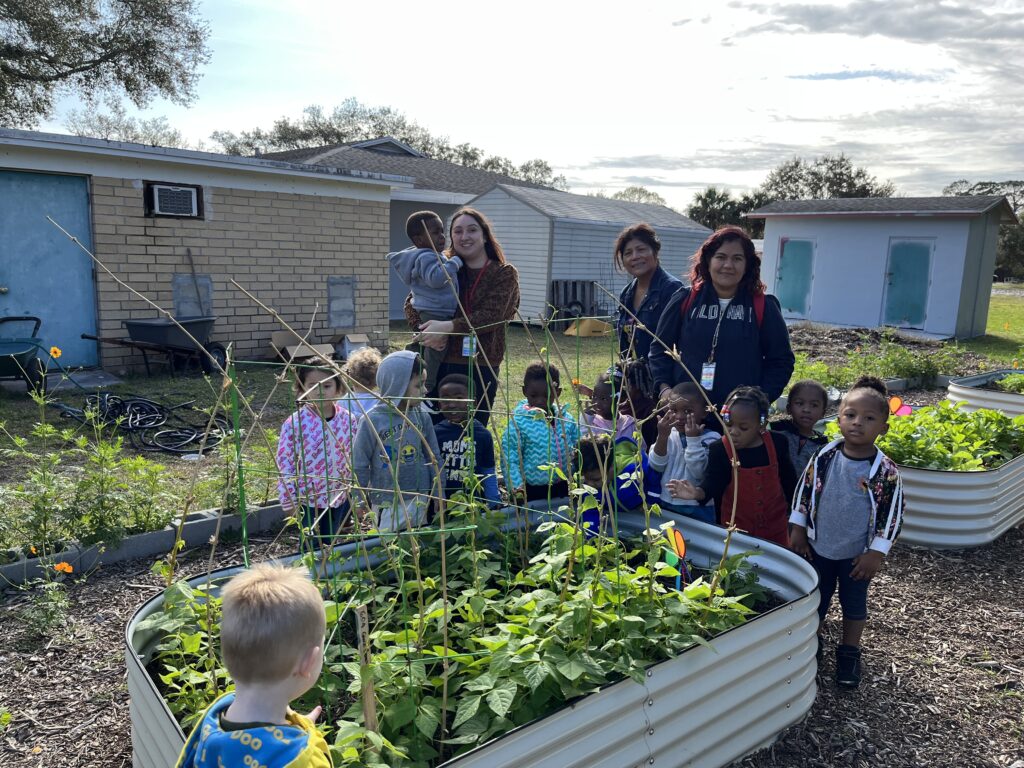 Early childhood education can counteract the disadvantage some children experience, improve their social and cognitive development, and provide them with an equal opportunity to achieve school readiness, and lifelong employment, income, and health. In Indian River County, 45% of children are kindergarten ready which is lower than the state average of 49%.
The Economic Opportunities Council of Indian River County (EOC) works to transition at-risk individuals and families from poverty to self-sufficiency through agency programs and public/private partnerships. EOC is officially an Early Head Start Program (federally funded) for the 2023-2024 school year to serve 16, two year-olds. 
Early Head Start is a free program for low-income families. The program focuses on toddler and family development and success.  Each child will have the opportunity to reach his/her full potential.  Comprehensive services include Health, Mental Health and Disability, Nutrition, Dental, Family Engagement, Child Care, and Early Childhood Education.  Early Head Start offers a safe nurturing environment that promotes the physical, social, emotional, and cognitive development of toddlers. Parents receive training and education on early childhood development, support, and referral services. 
The program follows Early Head Start Performance Standards and FL Early Learning and Development Standards.  The enriched sensory environment of the classroom gives toddlers the chance to learn about the world through touch, sight, sound, taste and smell.  The philosophy is teaching through caregiving. 
Weekly Insights works in conjunction with Indian River Indicators. Indian River Indicators was launched in June 2021 and originated after the completion of the 2019 Indian River Community Needs Assessment. It provides key data and information about our community that is updated annually and can be used to support and sustain proven programs. It can also be used by community leaders to develop policy, promote promising practices and inspire innovation that can lead to solutions to persistent community challenges. Indian River Community Foundation holds monthly informational sessions to introduce the community to this new resource. The next session will be held on Tuesday, June 7th at 4pm via zoom. Please email Director of Philanthropy, Chiaka Nwosu, at chiaka@ircommunityfoundation.org to attend a session.
To learn more visit www.ircommunityfoundation.org and click "Indian River Indicators" or contact a member of the Community Foundation's team at 772.492.1407.