Weekly Insights: Environmental Learning Center
According to the Florida Department of Education, over 18,000 students from kindergarten to 12th grade are enrolled in school in Indian River County. Participating in school is the foundation of our children and youth. It is a way for students to gain new skills and experiences and to prepare themselves for higher education. The opportunities and support available in school can help students be engaged in the community and stay healthy.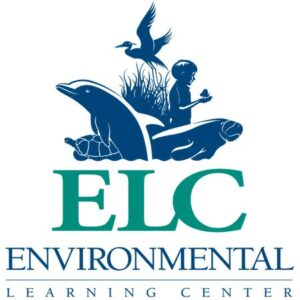 The Environmental Learning Center (ELC) encourages student participation and engagement by providing free opportunities outside of the classroom. The 3rd and 4th grade field trips for the Indian River County School District have allowed thousands of IRC residents to have a hands-on experience with the Indian River Lagoon.  Last year, the organization reported 2,438 Educator Run Program Hours and 3,483 Educational Program Participants.
For over 30 years the Environmental Learning Center has been offering our community environmental experiences.  ELC's mission is to educate, inspire, and empower all people to be active stewards of the environment and their own well-being. ELC visitors will experience and appreciate the benefits of immersion in nature, understand the value of a healthy environment, and be inspired to create a sustainable world.  The Environmental Learning Center provides programs and activities for everyone.
Weekly Insights works in conjunction with Indian River Indicators. Indian River Indicators was launched in June 2021 and originated after the completion of the 2019 Indian River Community Needs Assessment. It provides key data and information about our community that is updated annually and can be used to support and sustain proven programs. It can also be used by community leaders to develop policy, promote promising practices and inspire innovation that can lead to solutions to persistent community challenges. Indian River Community Foundation holds informational sessions on the first Tuesday of every month at 4pm via Zoom to introduce the community to this new resource. Please email Director of Philanthropy, Chiaka Nwosu at chiaka@ircommunityfoundation.org to attend a session.
To learn more visit www.ircommunityfoundation.org and click "Indian River Indicators" or contact a member of the Community Foundation's team at 772.492.1407.